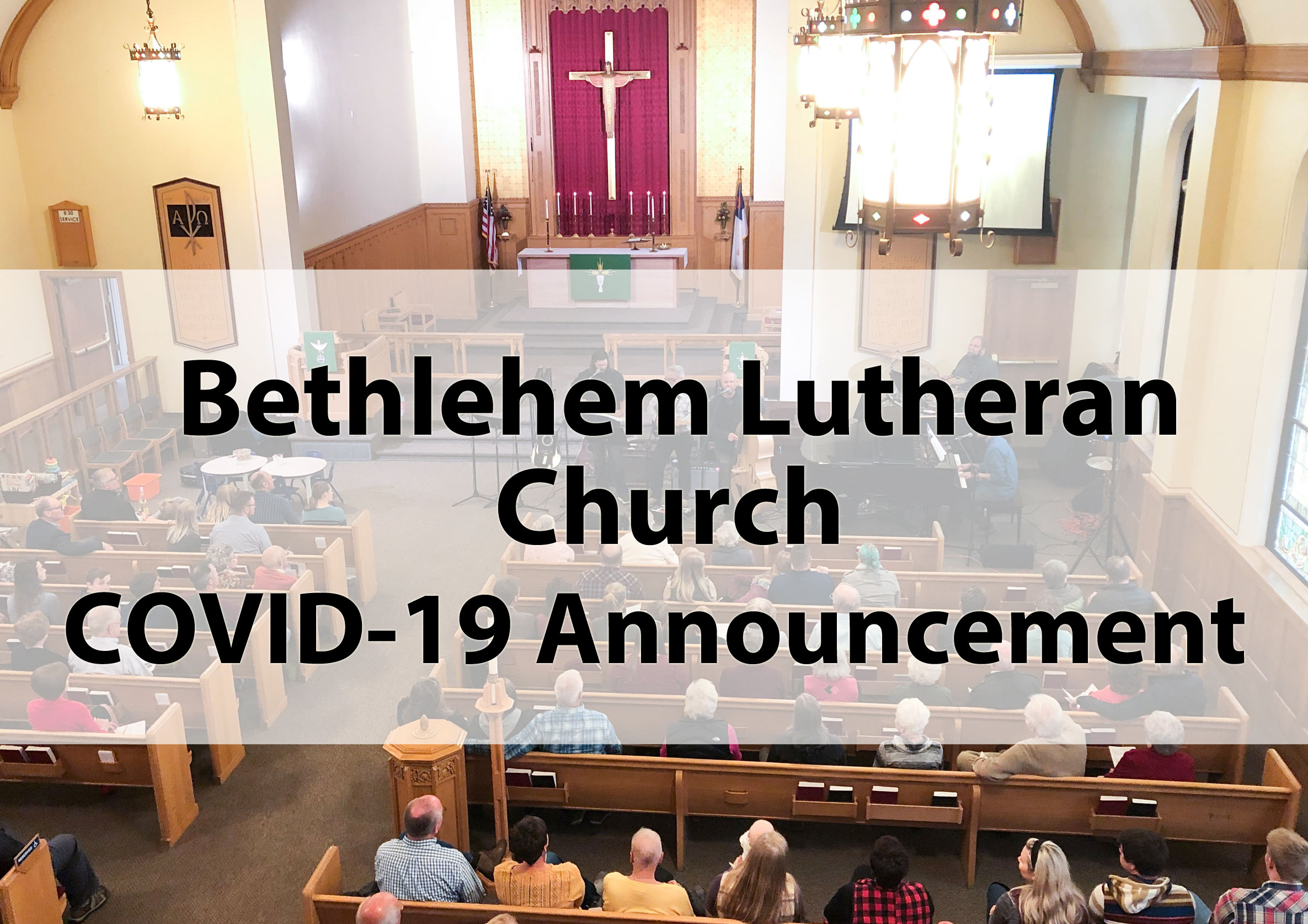 COVID Update – Resuming in person worship, back to Phase 3
The church council has made the decision to resume in person worship again starting January 24th. There will be two worship options, the Traditional 8:30am Service and a Contemporary Service at 10:30am. The 8:30am Traditional worship service will continue to be both on the radio and live streamed on our Facebook page. The 10:30am service will also be live streamed on our Facebook page.
Covid 19 continues to be a concern even though numbers are down in our area. Schools are moving toward more in person classes and restaurants are able to serve a limited number indoors. We continue to encourage people who are in a high risk category or have any symptom to worship from home. Click here for a summary of our plan for safe worship at Bethlehem. If you plan to attend worship, please follow these guidelines. It is very important that you sign in and wear a mask.