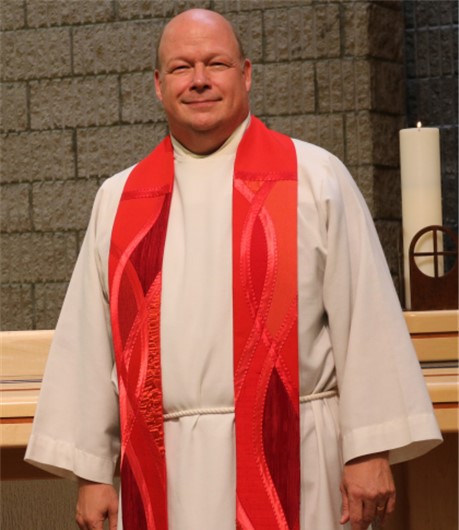 Pastor Loren Mellum
Senior Pastor
Email: pastorloren@bethlehemff.org
It is my privilege to share in ministry and serve the people of God at Bethlehem and the Fergus Falls area. Bethlehem's desire to be United in Jesus, Joyful in Spirit, and Active in Ministry resonates with me. Since 1990 I've served calls in congregations of the ELCA. I am a graduate of Trinity Lutheran College / LBIS (BA), Seattle, WA; Trinity Lutheran Seminary (M.Div.), Columbus, OH; and Luther Seminary (D.Min.), St. Paul, MN. I studied on an ecumenical scholarship and professional leader award at Christian Theological Seminary, Indianapolis, Indiana while serving in the Indiana-Kentucky Synod. My spouse Karen and I have been married since 1990 and we have a son, Liam and daughter, Annika. Both are university students. My spouse Karen works in leadership development in healthcare. I am originally from Sheyenne and Warwick, North Dakota and was raised on a small grain and cattle operation in north central North Dakota. I enjoy time with my family and friends, walking and playing with our golden retrievers "River" and "Fergus", hiking, reading, travel, tending to our yard, visiting with people, discovering a new eatery, and various outdoor activities. Welcome to Bethlehem.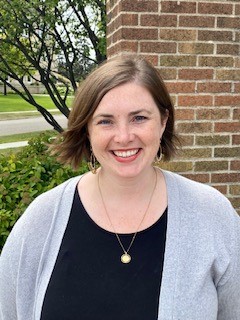 Eliza Johnson
Associate Pastor
Email: pastoreliza@bethlehemff.org
It is with so much joy that I join you all in ministry at Bethlehem. The Holy Spirit is sent to fill God's people and God's church, and I am brimming with curiosity about how the Spirit is on the move! I am so excited to meet you.
My 2019 ordination date means that I have spent more time as a pastor in this version of "new normal." It is a time when we are asking God what it means to be church, considering what is important to rebuild and wondering what is better to leave behind with gratitude. I seek to be a pastor who takes time to truly know the people who make up our ministry and who has courage for holy experimentation. I am a graduate of Luther Seminary and have served congregations in Wabasha and Barrett, MN.
I'm in that season of life where hobbies are not really a thing… but when I can find the moments, I do love to read and to travel to connect with friends and family near and far. I am a wife to Dan McInnis, a mom to a toddler, Louie, and we all share our living space with our cat, Dinah, who sometimes lets us sit on the couch with her.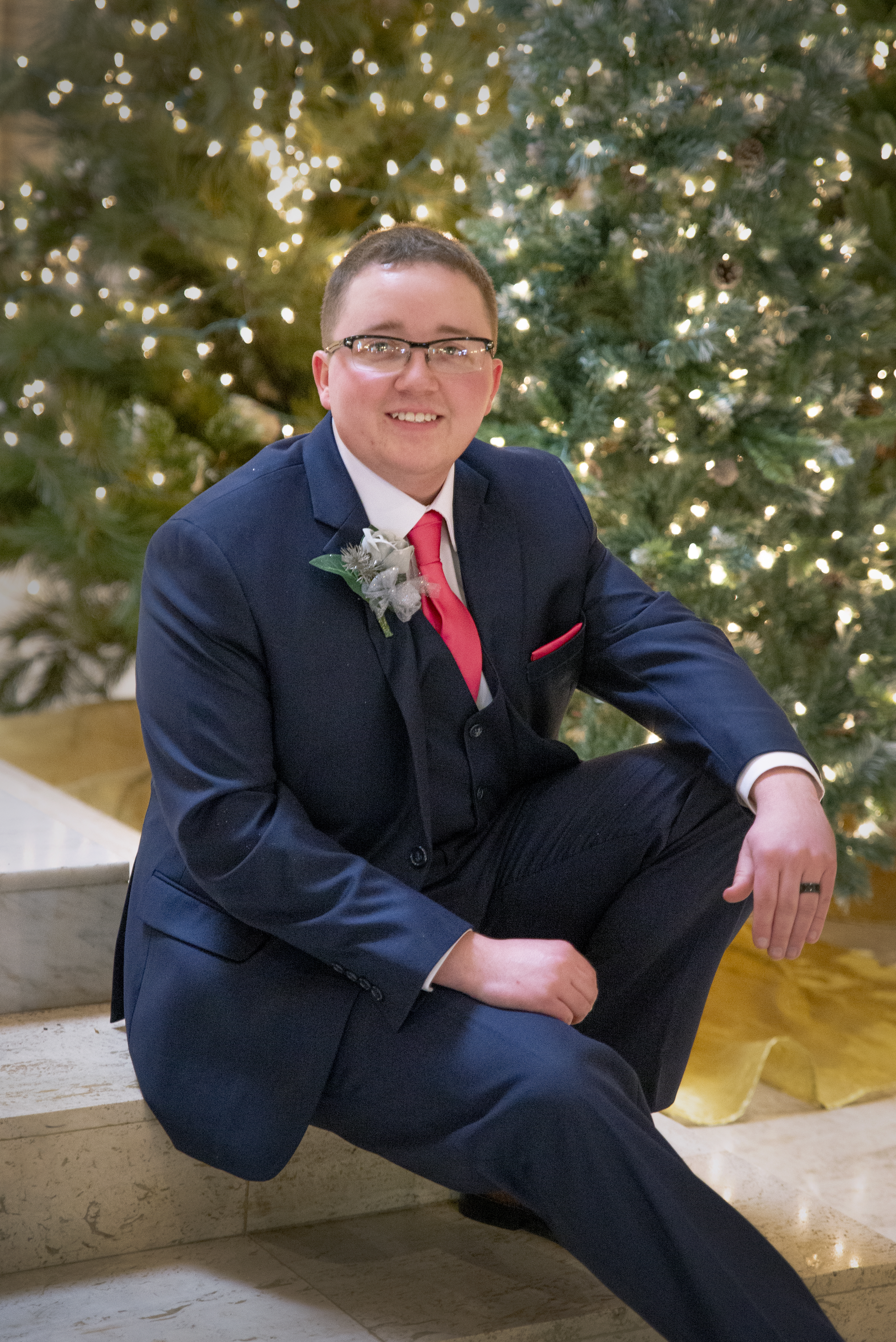 Ken Dessellier
Director of Faith Formation
Email: kend@bethlehemff.org
Ken has been our Director of Faith Formation at Bethlehem since June 2019. Ken is responsible with planning and leading confirmation alongside our pastors, the planning and oversight of our Sunday School program, and planning events such as youth groups, mission trips, and activity nights. Before joining our team, Ken was a summer camp counselor for two years at Pathways Bible Camps before serving four years as the Director of Youth Ministry at Our Savior's Lutheran in East Grand Forks, MN. He enjoys being able to walk alongside youth and their families on their journey with Christ. Ken and his wife Sarah live in Fergus Falls, where they enjoy hiking, kayaking, paddle boarding, and taking their dog for walks.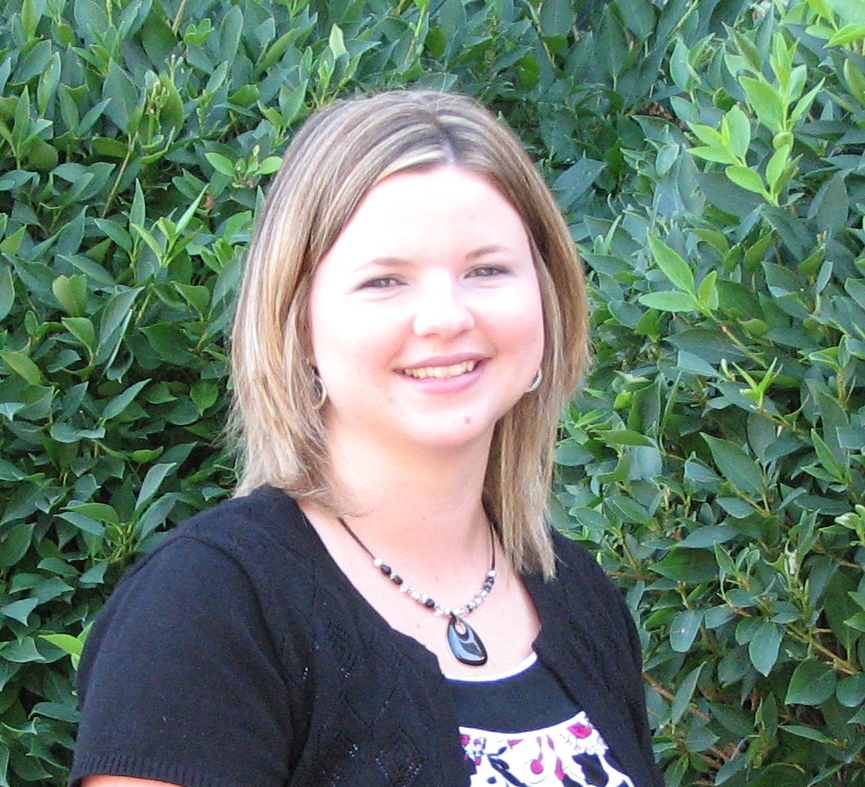 Amy Fronning
Director of Operations
Email: amyf@bethlehemff.org
I'm Amy Fronning, the Director of Operations, and I have been at Bethlehem since June 2006. I really enjoy working at Bethlehem, the staff and congregation members make this a great place to be a part of. I live in Fergus Falls with my husband Rob, our two children, Ashlyn and Jacob and our loveable yellow lab Zoey. Our family loves spending time together at the lake, camping, fishing, and pretty much anything outdoors. I enjoy watching our kids at their sporting events and activities, traveling, reading, walking with our dog, and spending time with our family and friends.   

Kelly Peasley
Accountant
Email: kellyp@bethlehemff.org
Hi! My name is Kelly Peasley. I have worked at Bethlehem Lutheran Church since March of 2012 as the accountant/secretary. I have enjoyed working at Bethlehem so much over the years, between my co-workers, the congregation and the visitors that come through the office, they have all made my job a great place to be. I am married to Matt, and we have two children, Jackson & Allie. We also have two dogs Ellie and Duke who are a huge part of our Family. We really enjoy camping, four wheeling, spending time with our families, and watching our kids at their sporting events. God is Good!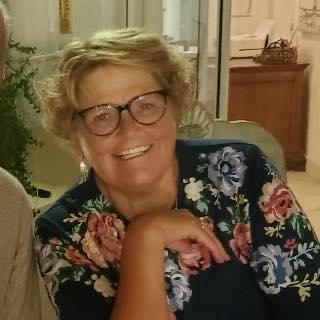 Julie Nelson
Office Assistant
Email: julien@bethlehemff.org
Hi, I'm Julie Nelson. I am currently serving as the part time office assistant for Bethlehem Church. Being born and raised in this congregation I have the pleasure of knowing a good portion of all of you. I enjoy working with the other staff here at Bethlehem and all the members of the congregation.  I worked for 17.5 years at Tag Up here in Fergus Falls and retired February of 2021.  I am a mom of 2 children. Andrew, my son, and his wife Sally and their children Chloe, Joel and Griffin are currently active members of Bethlehem. My daughter Anna passed away in a car accident December 4th, 2004.  I am extremely proud of both my children.  My hobbies include cross stitching, sewing, quilting, traveling to Mexico, relaxing with family, and watching my 3 grandchildren in whatever activity they are participating in.
Zach Blumberg
Maintenance/Custodian
Susie Sanner
Organist & Accompanist
Faye Pederson
Accompanist