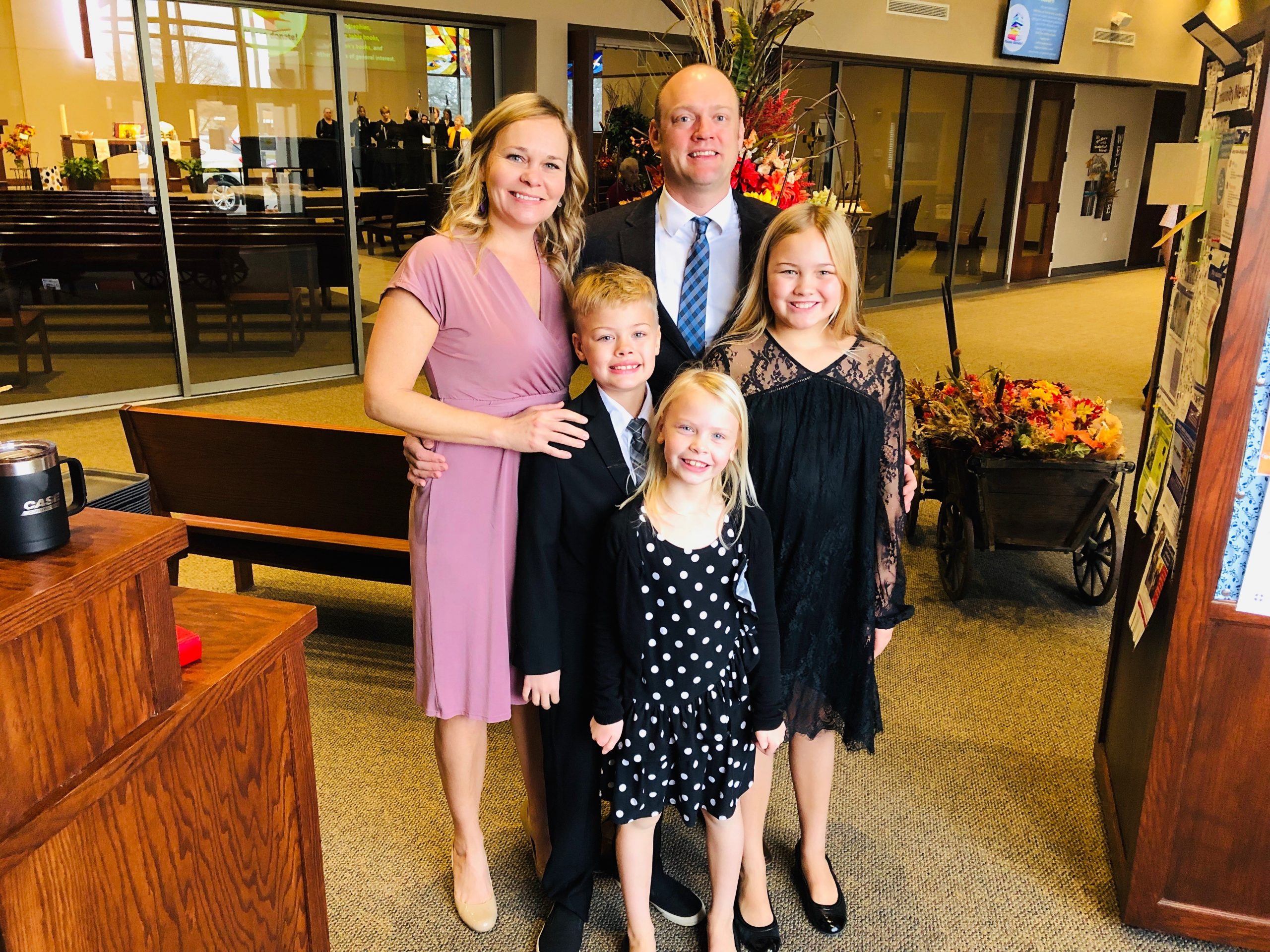 Ryan Anderson
I am Ryan Anderson and I have been serving as a church council member since 2019. I have also been involved with assisting with the livestream of the worship services. I moved to Fergus Falls and joined Bethlehem in 2012. I am married to Leah and we have three children, Lauren, Saul, and Clara. I am the Backhoe Loader Platform Director at CNH Industrial. I enjoy spending time outside on the water, and on the snow.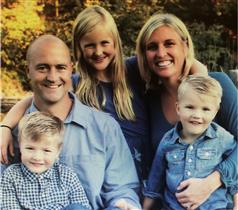 Alisha Helgeson
I am Alisha Helgeson but I am also known as the mom of Edy, Abe, and Drew. I've been a lifelong member of Bethlehem and this is my second year serving on council. My favorite service of the year is Christmas Eve and I have sat in a pew at Bethlehem for everyone except for one. I am a residential loan officer at FM Bank (formerly known as Security State Bank) and my husband Brian is employed with Otter Tail Power. Outside of work, our children keep us plenty busy with their activities. In my free time I enjoy a good book, traveling, and spending time outdoors.
Lynn Johnson
My name is Lynn Johnson and have been serving as a church council member for the past 5 years. I am currently the Council President. I have also been involved with the Discipleship Team and am currently serving on the Associate Pastor Call Committee.  My husband, Travis & I, were married almost 24 years ago at Bethlehem.  We have 2 children, our daughter, Emily, died just over 15 years ago at the age of 2 and she would have been a senior this year.  Our daughter, Abigail, is in 8th grade and is 14 years old.  She works at Otter Cove Children's Museum.  We enjoy traveling to the beach ever summer, watching Otter activities, Vikings football, and anything Abigail is participating in (skiing, musicals, & orchestra).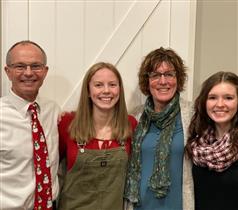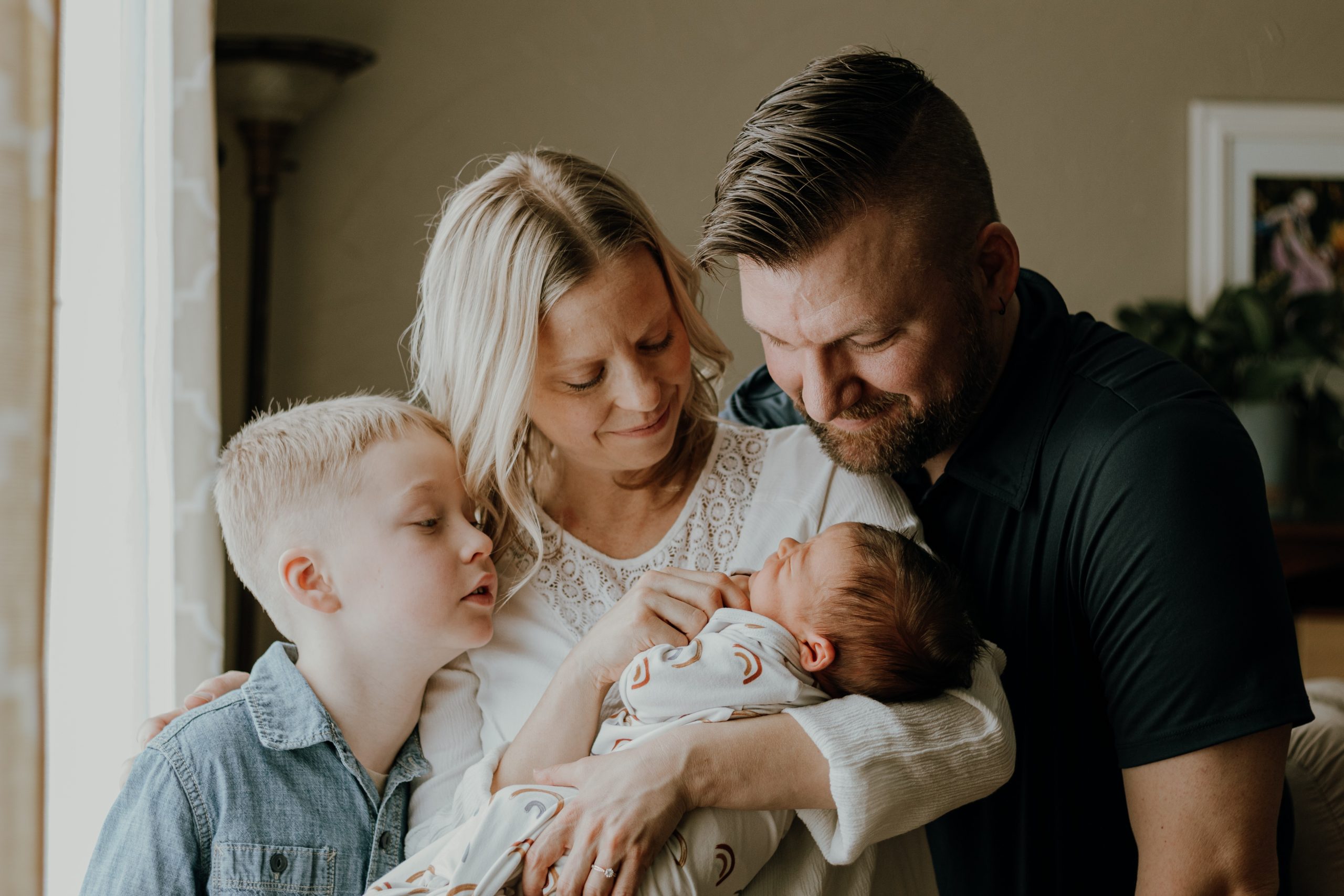 Scott Kummrow

My name is Scott Kummrow and I have been serving on the church council since 2020. I have spend most of my life in Bethlehem Lutheran Church. I like to tell people that I was baptized, confirmed and married at Bethlehem. My wife, Belinda, and I have two boys Ezekiel and Gabriel. Zeke is 9 years old and Gabriel was born in March of 2022. Our favorite activities include travel, board games and connecting with our friends (sometimes via travel and board games!). I teach music in the Fergus Falls Public Schools and my wife is a chiropractor.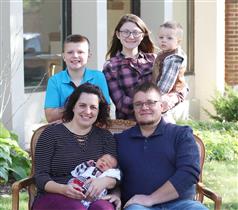 Ken Martin
Hello, I am Ken Martin, and this is my first year on church council. I am an Ashby native, and currently living in rural Rothsay. I have an amazing family, my wife Emily and four Kids; Summer 14, Hunter 12, Oliver 4 and Tucker 2. We are a busy family with school, sports and more outdoor activities than you can imagine. We spend as many weekends as we can Camping on our land by Ashby.  During the week I work as a commercial tire sales rep. In my spare time I coordinate the Phelps Mill Art Festival as Festival Manager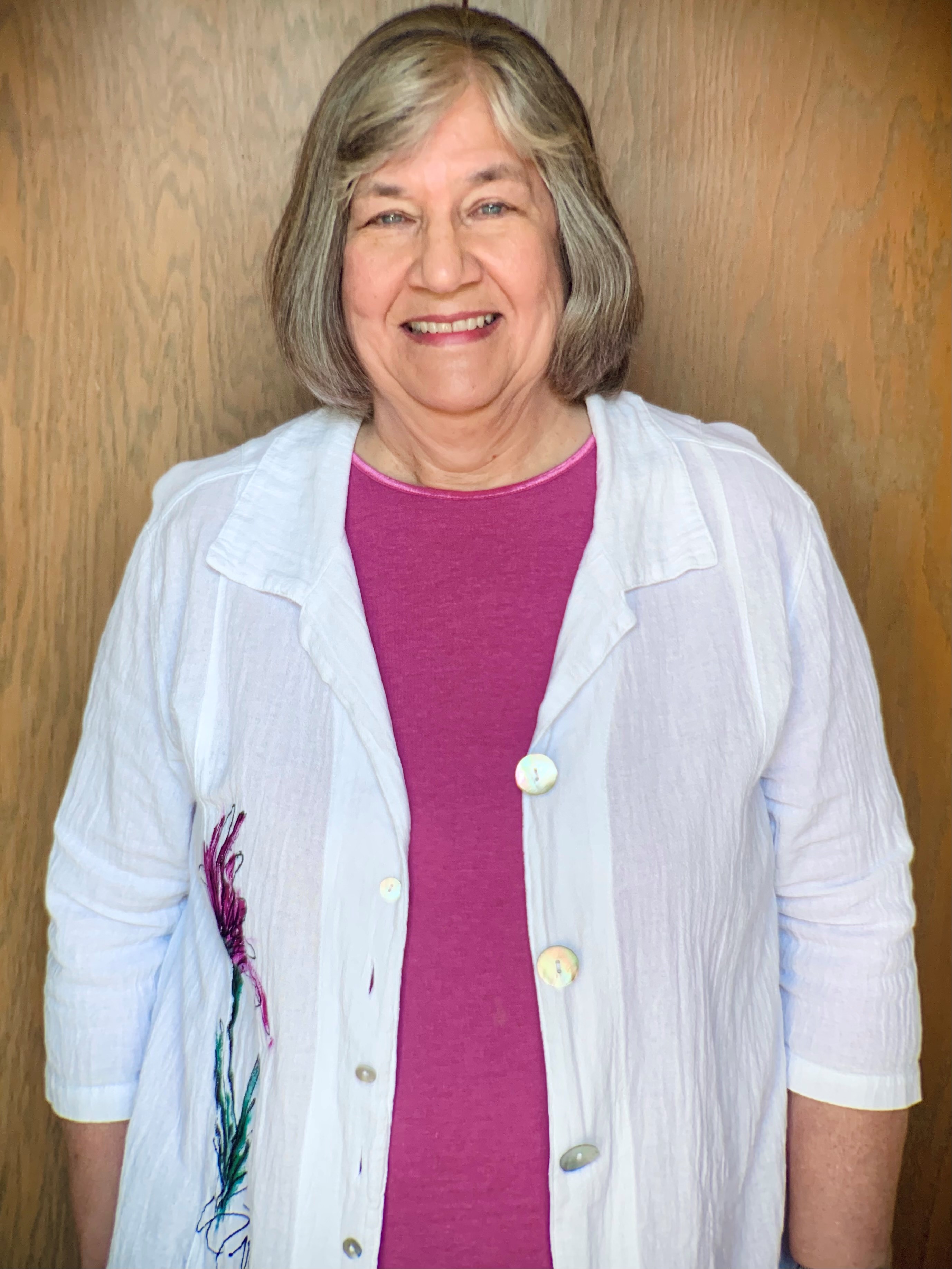 Adrianne Miller
Hi! I'm Adrianne Miller and am now in my 5th year on church council.  Our family moved to Fergus Falls 23 years ago to take over a family farm.  We then joined Bethlehem, the church my late husband Wayne grew up in.  We have two adult children, Jennifer and Jeffrey.  Jennie lives here and teaches in  the Rothsay School District.  Jeff is in St. Paul and is involved in theater.  I am enjoying retirement and spend my time reading, gardening, and being involved in Mission Team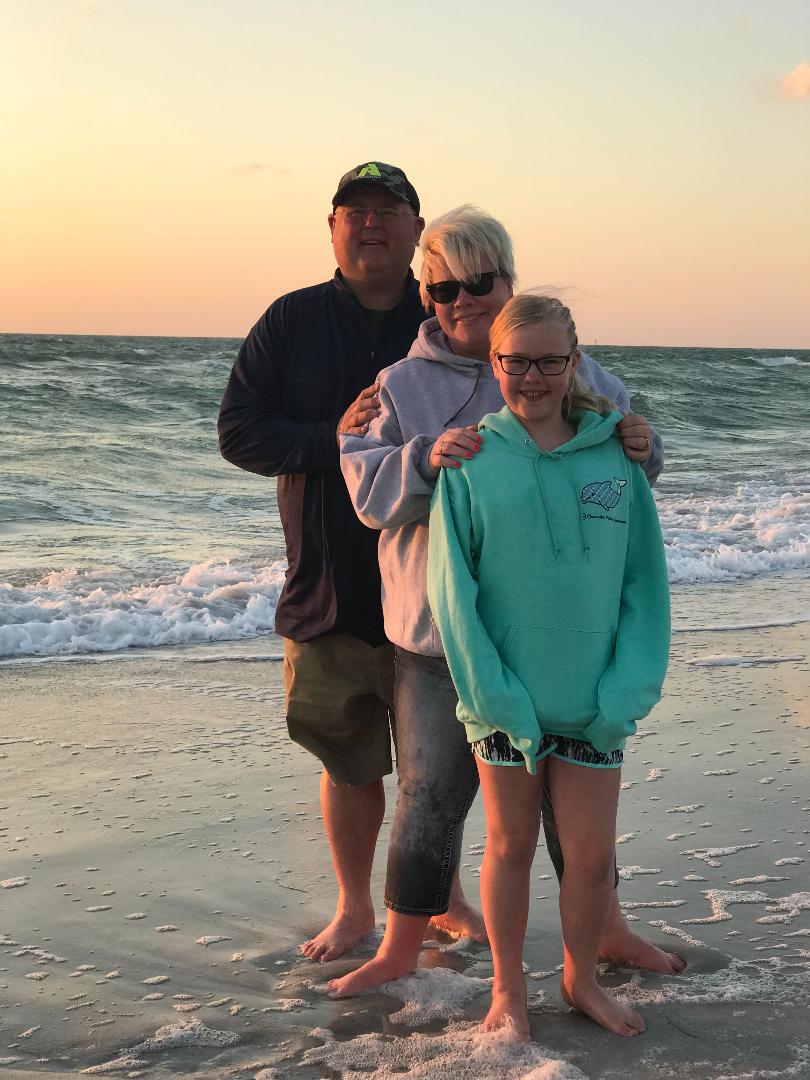 Mark Schulz
My name is Mark Schulz and I am in my first year serving on the church council.  In September 2019, my family and I moved from Watertown, South Dakota to Fergus Falls to take a job at Lake Region Healthcare in the anesthesia department.  I am originally from West Point, Nebraska.  Go Big Red! My wife Amy and I have been married for 15 years and we have one daughter Evelyn who is 14.  In my free time I enjoy traveling, hunting (especially archery), and fishing.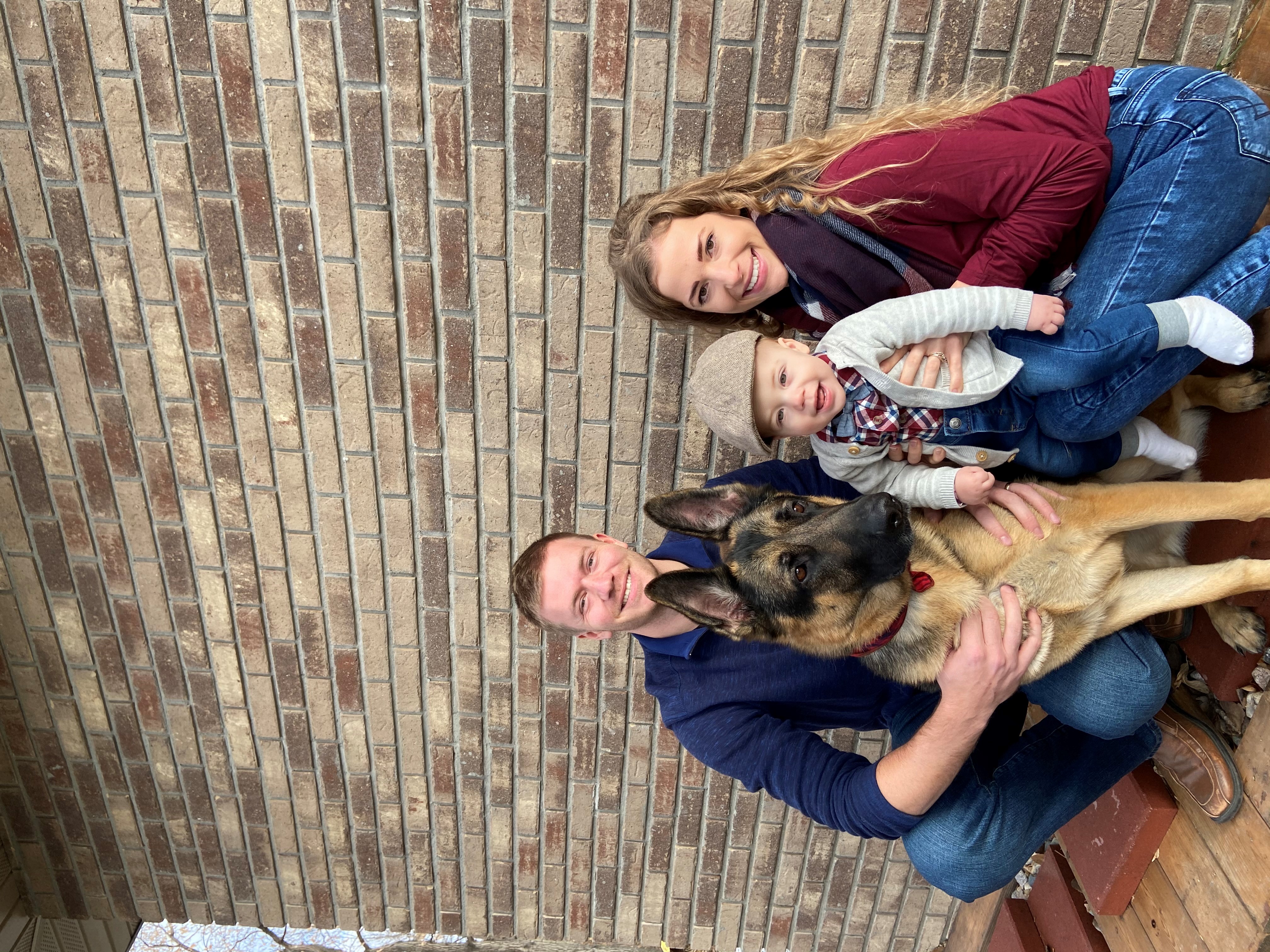 Chris Swanson
Hello! My name is Chris Swanson, and I am serving my 1st year on the church council. I have lived in Fergus Falls for 25 years and have been a member of Bethlehem Lutheran Church since 2017. I was previously a member at First Lutheran Church in Fergus falls. I am married to Sarah Swanson and we have 1 son, Ezra who is 17 months and a German Shepherd, Cecil who is 3 ½. I am a financial advisor at Ameriprise Financial. As a family we enjoy hiking, traveling and spending time at the lake.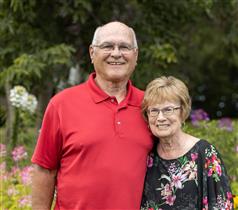 JoEllen Thacker
Hi, I am JoEllen Thacker and was elected in January to serve on the church council.  My husband is Mike and we celebrated our 50th wedding anniversary this past January, and we joined Bethlehem in approximately 1975.  We have two sons, David and Jared, who both live in town.  We have 7 grandchildren:  Dyson, Sydney, Landon, Josh, Reese, Izaiah, and Mazie along with two bonus grandchildren, Trinity and Keisen.  In 2007, both Mike and I took early retirement, he from Otter Tail Power Company, and I from the City of Fergus Falls, where I had worked for almost 22 years.  We own a lake cabin on South Turtle Lake and enjoy spending time there in the summer.  The past few years we have enjoyed attending Landon's sporting events (but now he will be graduating from high school).  We spend as much time as possible with Izaiah and Mazie, who are only 4 and 2.  I also enjoy reading and traveling.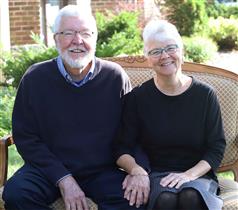 Rud Wasson
My name is Rud Wasson, and this is the second year of my current term on the church council.  My wife, Timmy and I have belonged to BLC since 1983 when we moved to Fergus Falls. I previously served one term on the council many years ago. I am currently a member of the the Mission Team and belong to the Men of Bethlehem (MOB) Bible Study. We have four adult children, all living within the state. Timmy is originally from Fargo and I from Battle Lake.  We have been married for 63 years, both of us are retired but busy.  Both of us are active in the church and community and live on a hobby farm south of Underwood. Timmy helped start the BLC Parish Nurse program about thirty years ago. I worked as a physician in Lake Region Hospital and clinic for about twenty years.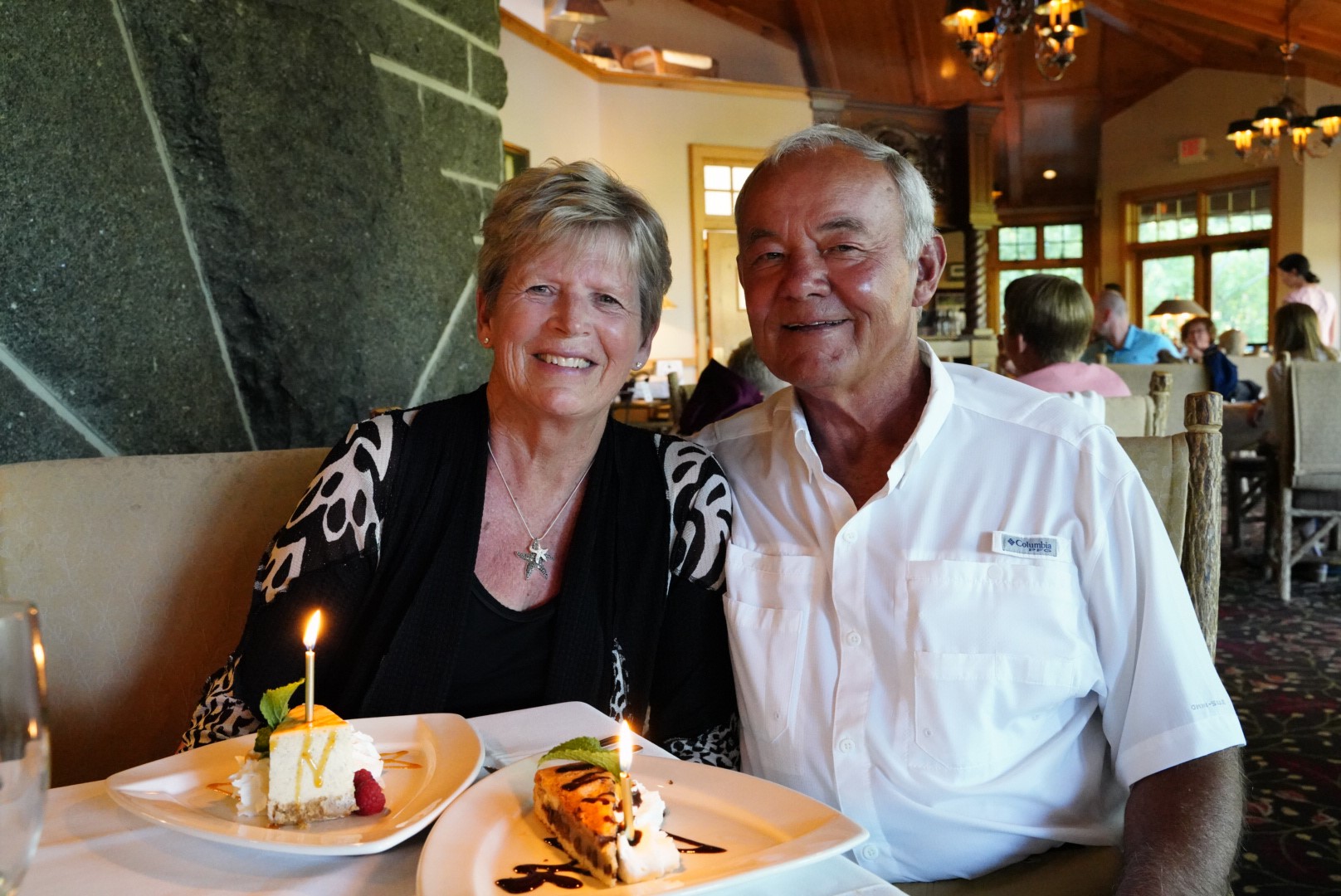 Tom Welle
My name is Thomas Welle and I have been married to Barbara Welle for 51 years. We have two sons Christopher and Chad and four grandchildren who keep us very busy. I have lived in Fergus Falls for most of my life moving here in 1951 from Melrose, Mn. I've been member of Bethlehem since1972 and this is my 3rd term on the church council. I was co-owner of the Fergus Falls Monument Co. for 44 years and retired in 2014. Golfing, hunting, fishing, yard work, gardening are some of the things I enjoy doing