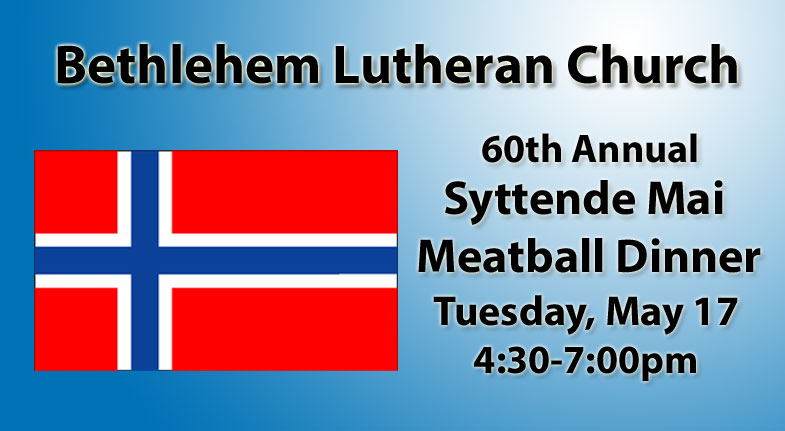 60th Annual Syttende Mai Dinner
Tuesday, May 17 from 4:30-7:00pm
to celebrate Norway's independence from Sweden. Come and enjoy a delicious meal of meatballs, mashed potatoes, gravy, lefse, flatbread, fruit soup and other Norwegian goodies! We are offering both dine-in and take out options. For takeout Drive up on the east side of the building on Mill St. The cost is $15 for adults and children 12 and under are free. This is a fundraiser for our youth summer trips!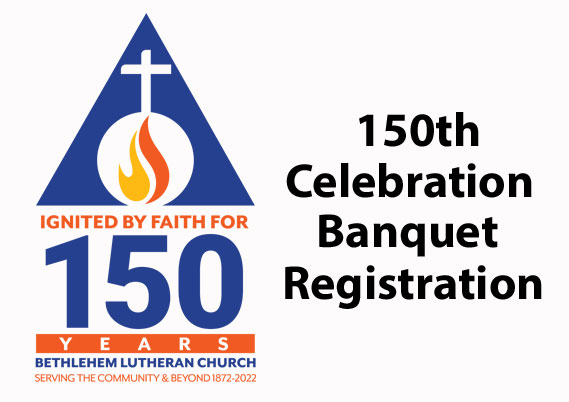 150th Celebration Banquet
Sunday, June 12
Join us as we celebrate Bethlehem Lutheran church, ignited by faith for 150 years, serving the community and beyond 1872-2022!
9:30am Worship Service
10:45am Congregation Picture
11:30am Celebration Banque
The banquet will be catered by the American Legion. There is no charge for the banquet. Register here.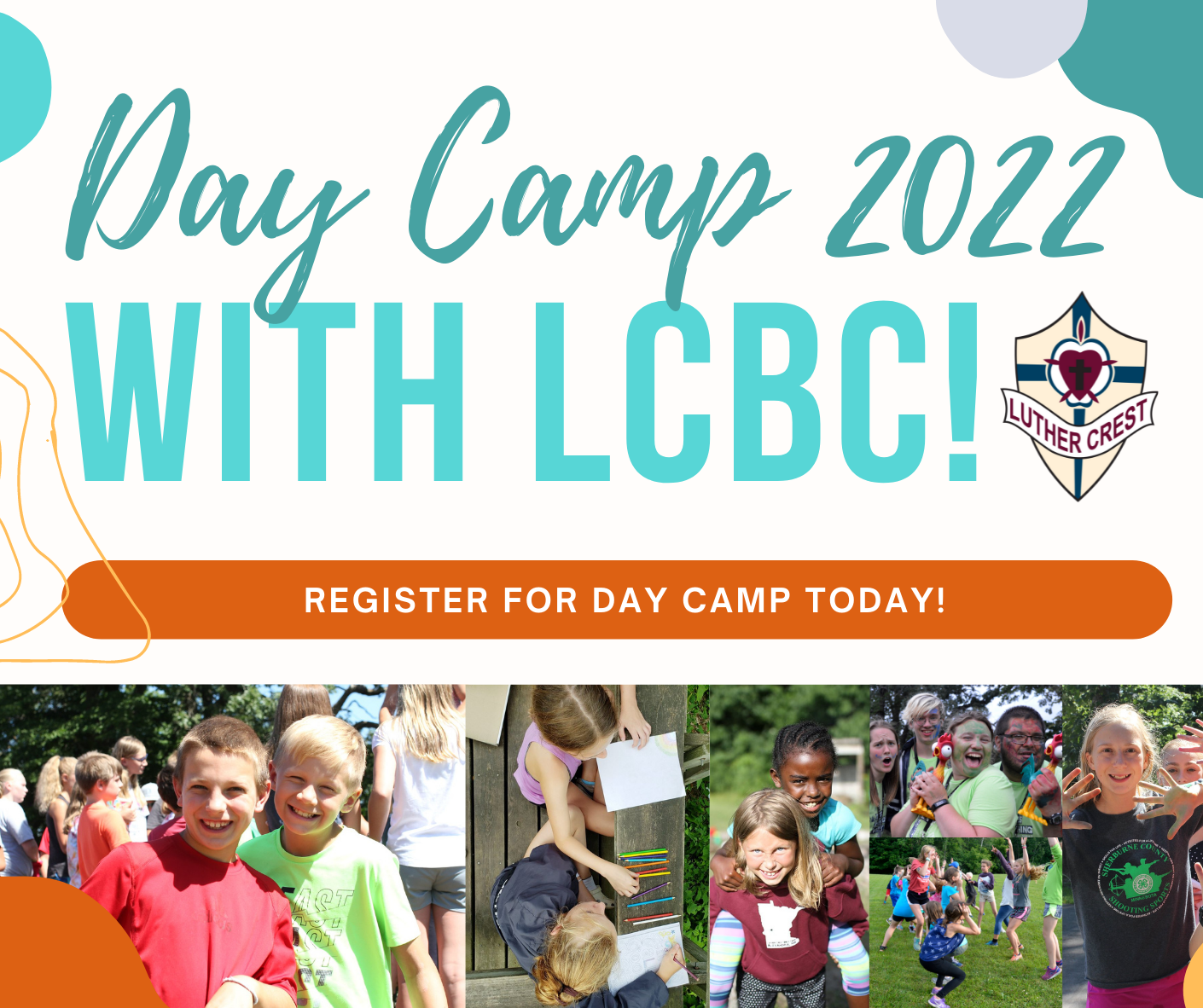 Luther Crest Day Camp
Monday Aug. 8 – Thursday Aug. 11
5:15-8:30pm
Cost: $20/student up to $40/family
We are excited to bring the Luther Crest Counselors back for a day camp! Join us worship, games, crafts, and more! Supper will be provided each night. To register sign up using the link and pick up forms in the Church office from Ken.  https://www.signupgenius.com/go/8050b4aaea62aa5f85-20221
Questions or to volunteer, please contact
Ken Dessellier at kend@bethlehemff.org.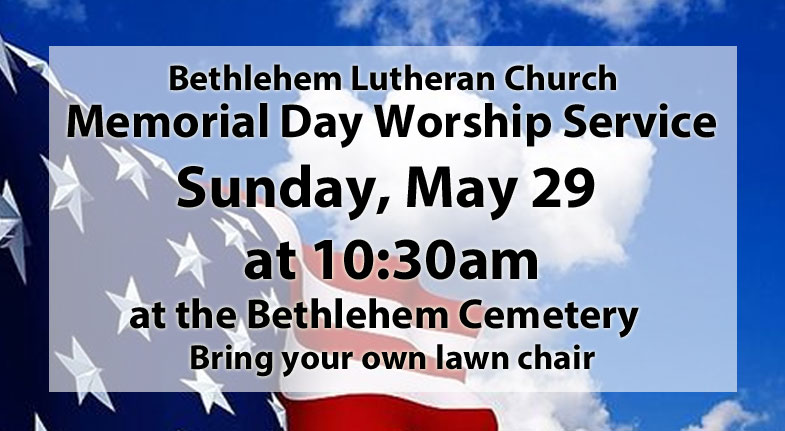 Memorial Day Worship Service
Sunday, May 29
10:30am at the Bethlehem Cemetery
Bring your own lawn chair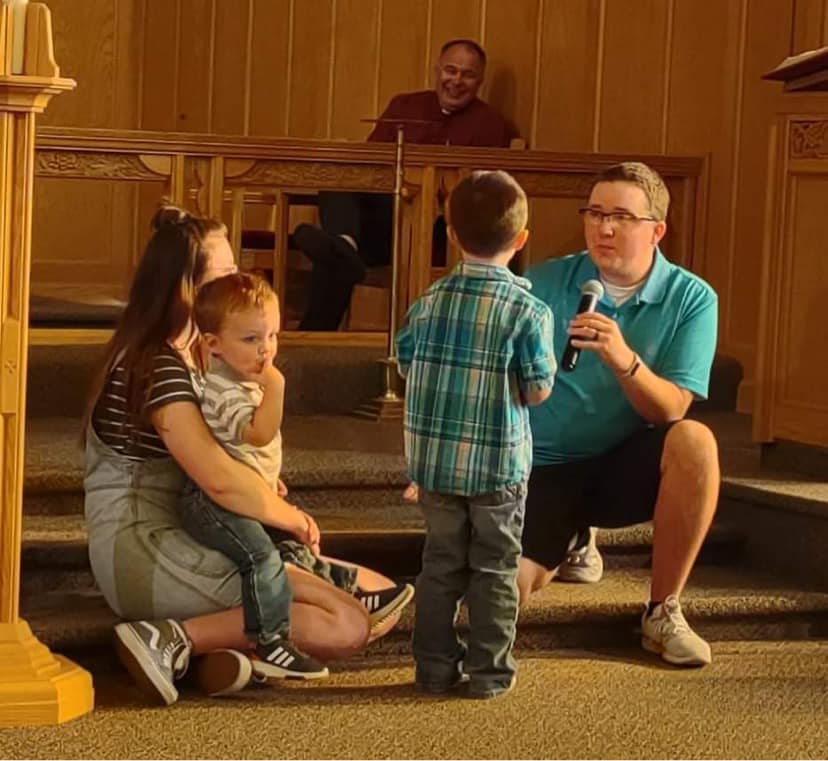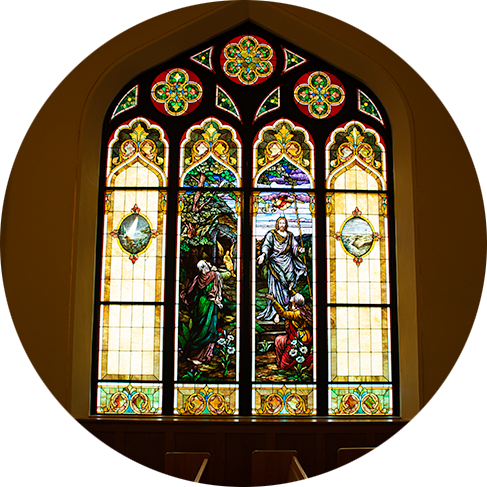 COVID Update – Phase 5
We continue to stay at phase 5 of our preparedness plan. Phase 5 has no restrictions.
Please continue to stay home if you are not feeling well or experiencing any symptoms of COVID.
Wearing a face mask is highly recommended at this time but not required.
Visit our website or contact the office if you have any questions.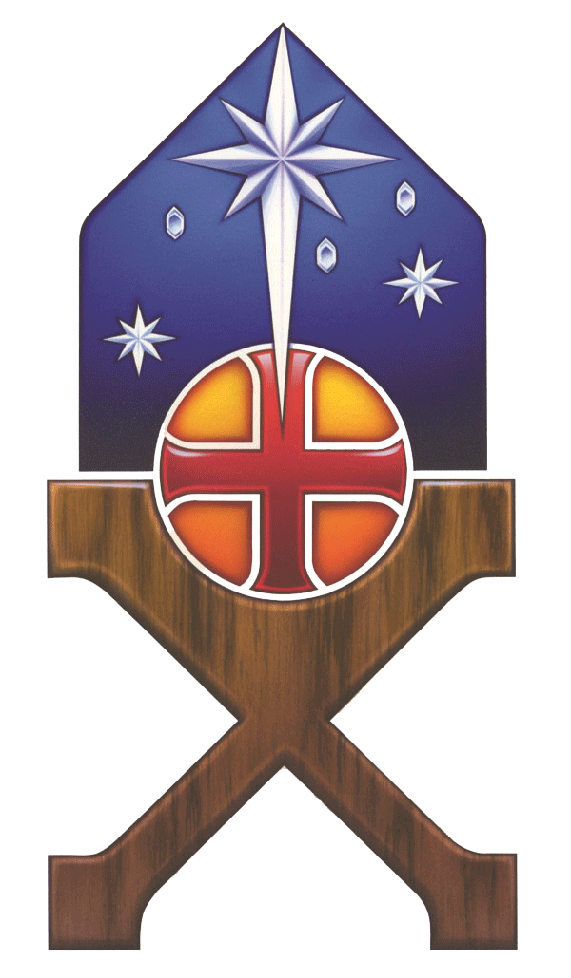 Welcome to 
Bethlehem Lutheran Church!
At Bethlehem, we are a community of faith, a Christian family united in Jesus, called to worship, fellowship, growth and service. If you are a visitor to our church, the "I'm New" tab above is a great place to learn more about our Bethlehem family. Thanks for visiting!

218-736-5614

102 West Junius Ave
Fergus Falls MN 56537
We would love to hear from you.