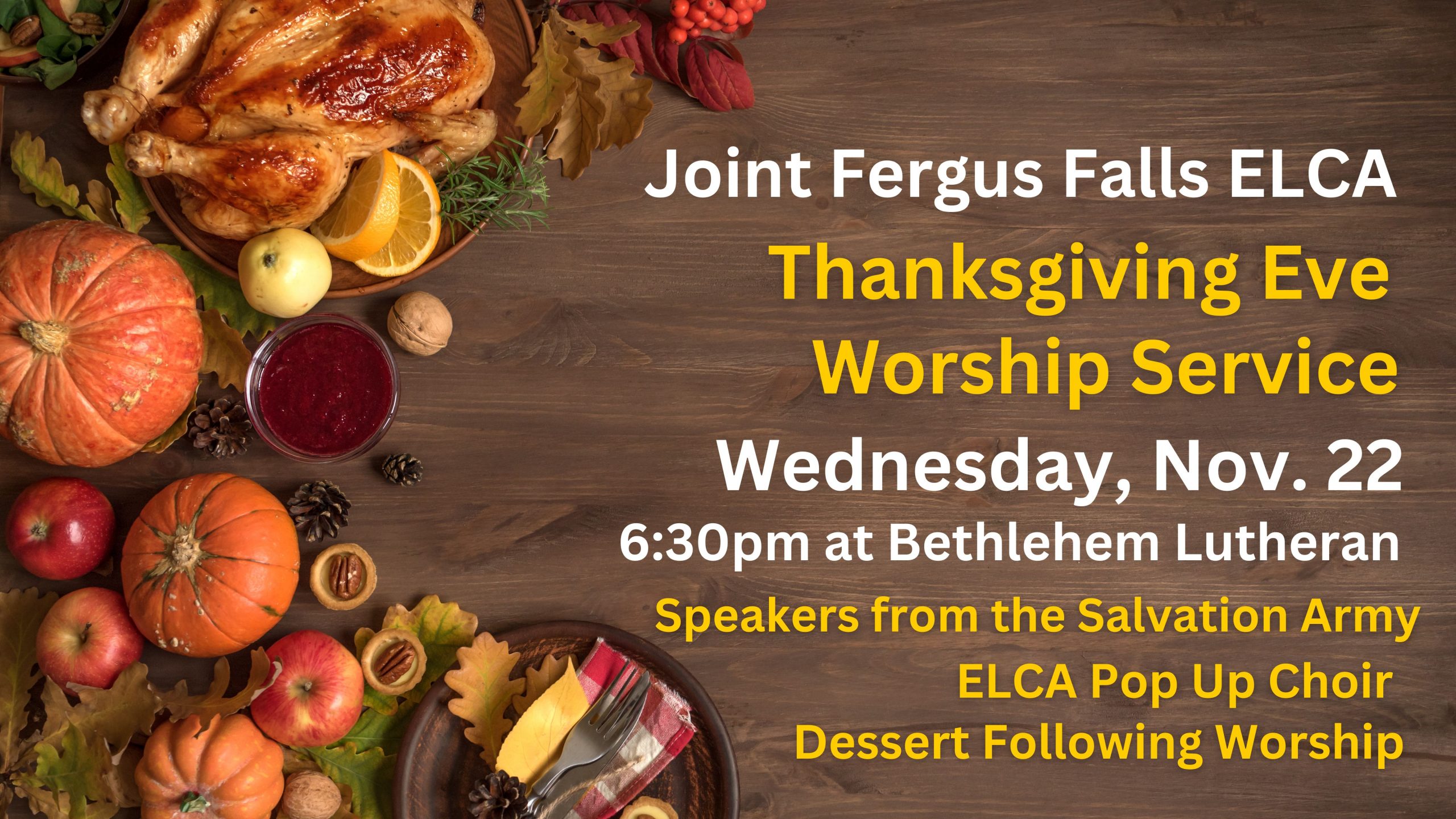 Joint Fergus Falls ELCA Thanksgiving Eve Worship Service
Wednesday, November 22
6:30pm At Bethlehem Lutheran Church
Speakers from the Salvation Army
ELCA Pop Up Choir
Dessert and Fellowship Following Worship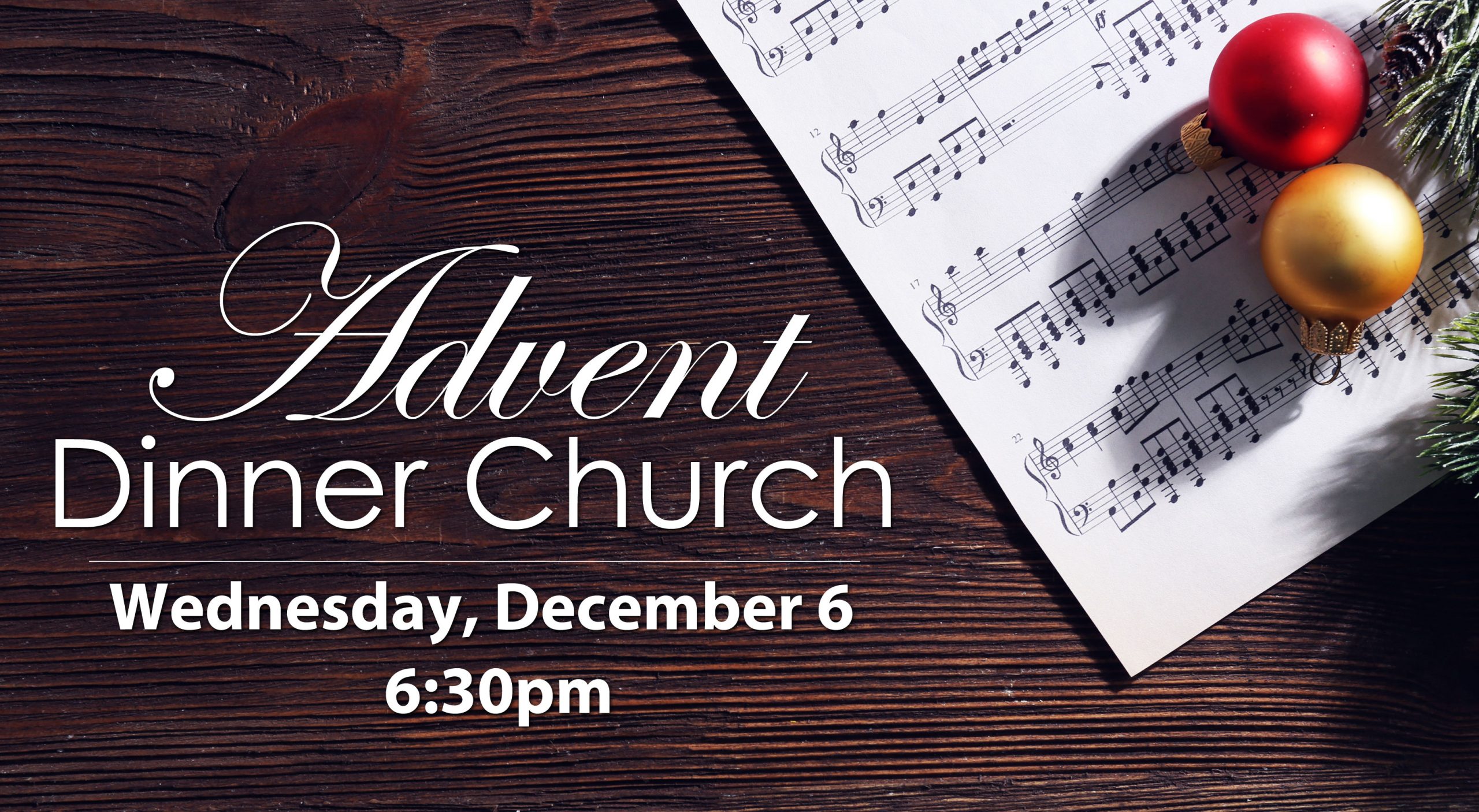 Advent Dinner Church
Wednesday, December 6 at 6:3pm
All are invited to our Advent Dinner Church to sing carols and prepare our hearts and church for this special time of year. The evening will be hosted in the fellowship hall with a light meal and time for
fellowship along with song.
BYOI – Bring your own instrument if you would like to join in!
Click here to sign up or contact the church office.
Free will offering for the meal.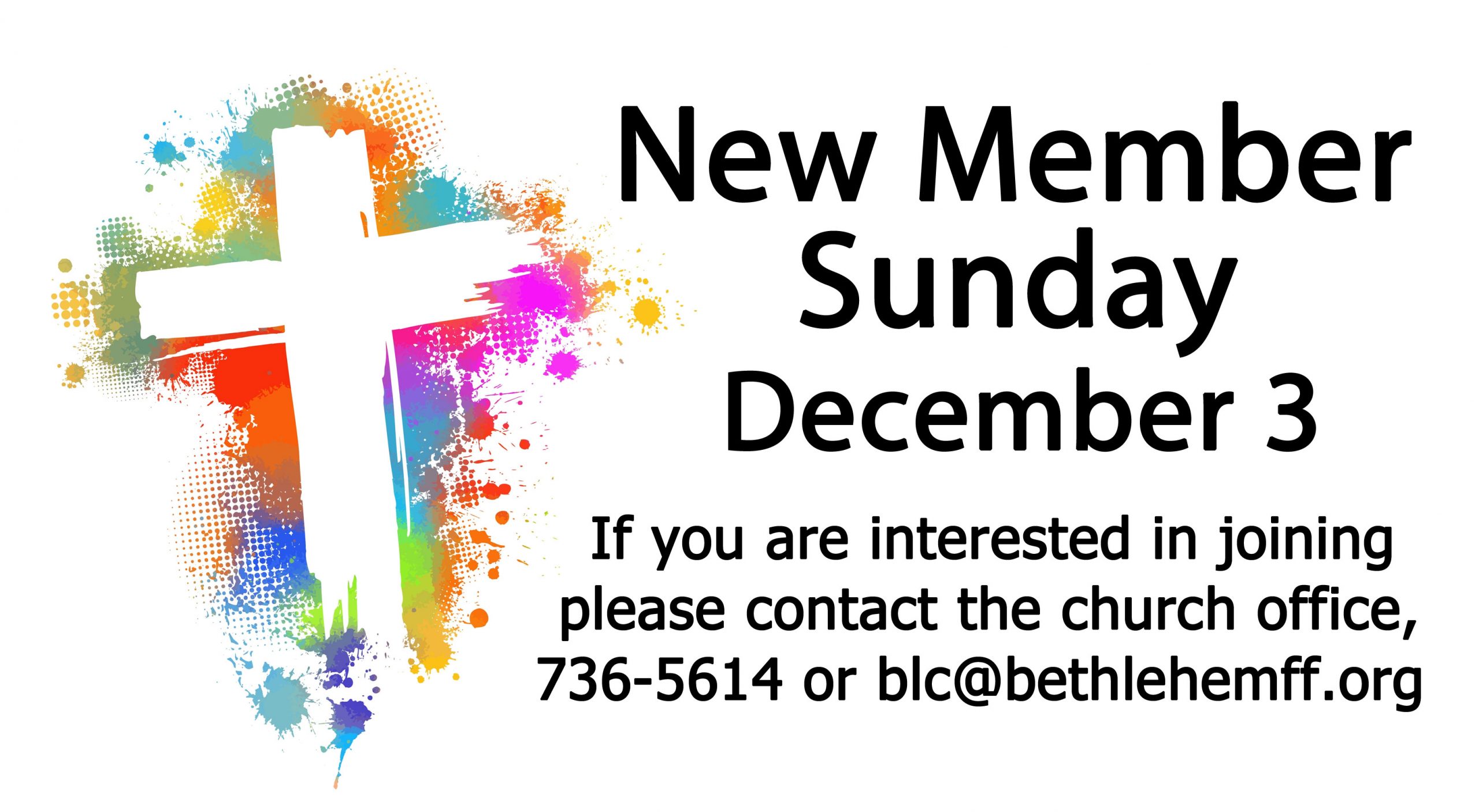 New Member Sunday
Sunday, December 3
If you are interested in joining please contact the church office.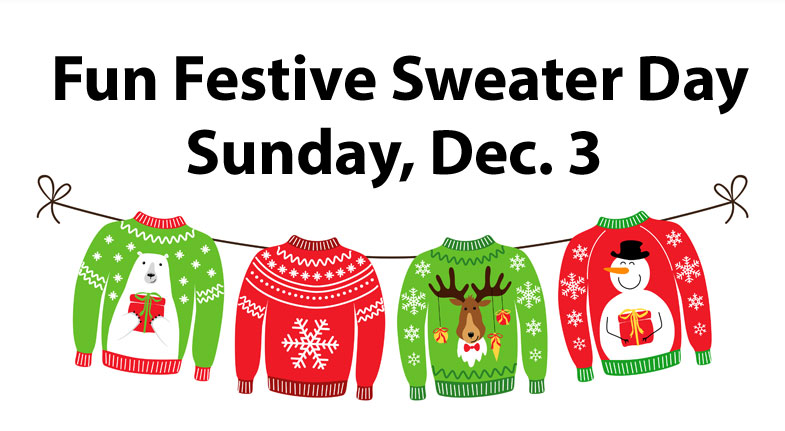 Fun Festive Sweater Day
Sunday Decemeber 3
Come to Worship in your best and favorite Christmas attire!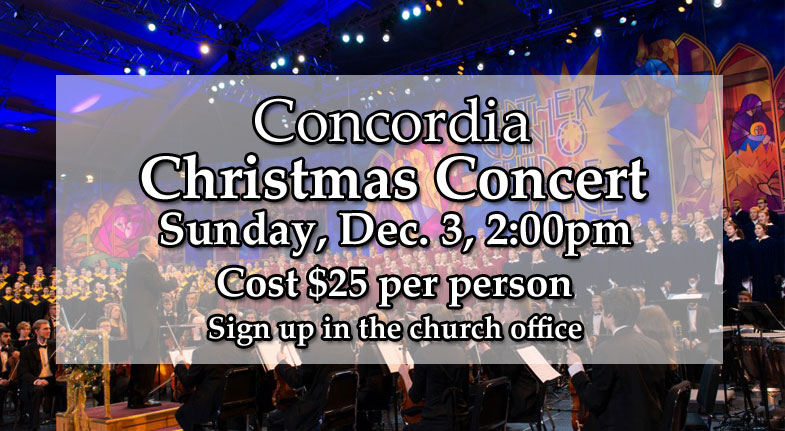 Concordia Christmas Concert Trip
Sunday, December 3, at 2:00p.m.
Cost $25 per person
This includes the ticket for the concert and transportation on the church bus. We will leave the church at 12:15pm. This has been a fun tradition here at Bethlehem for many years and it is a great way to enter into the Advent/Christmas season. The fellowship we share is a lot of fun and you are invited to join us. You can reserve a ticket by signing up in the church office.
It would be great to have you along with us for this special event.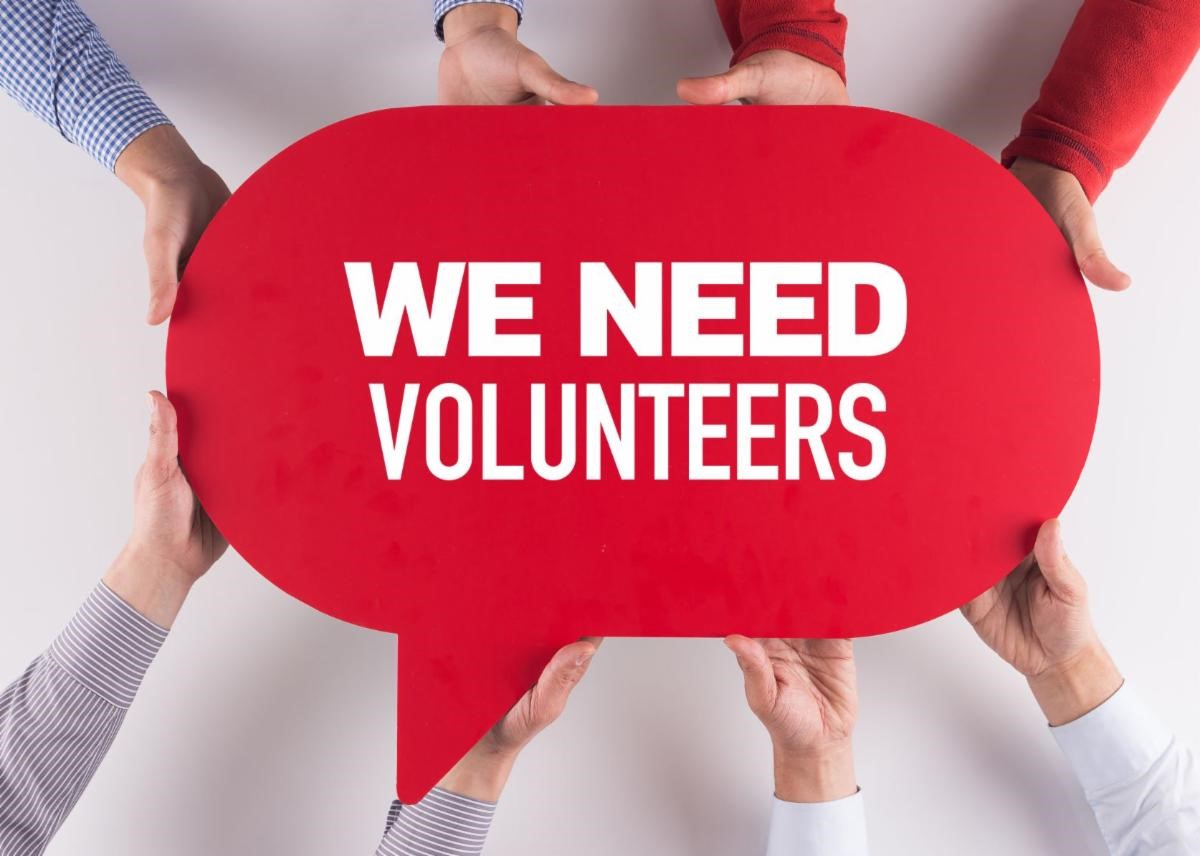 Volunteers Needed!
Volunteers are needed for Sunday  morning worship. Needed are ushers, greeters, readers, communion helpers, sound, screen and live stream operators. Volunteers will be given detailed instructions. If you are willing to volunteer please contact the church office at  736-5614, blc@bethlehemff.org or click here. Thank you!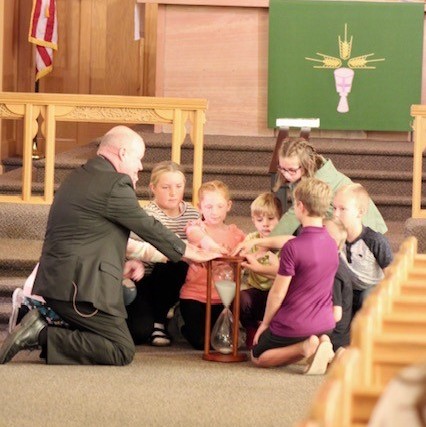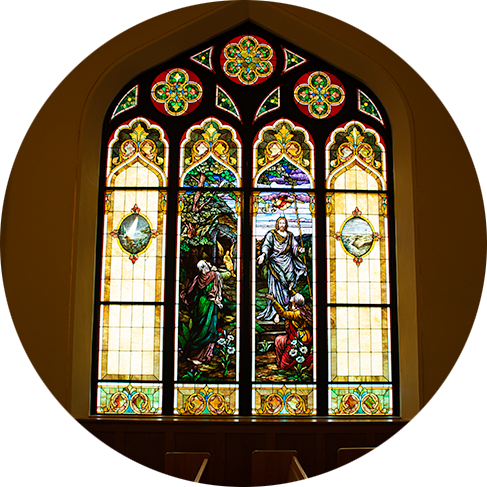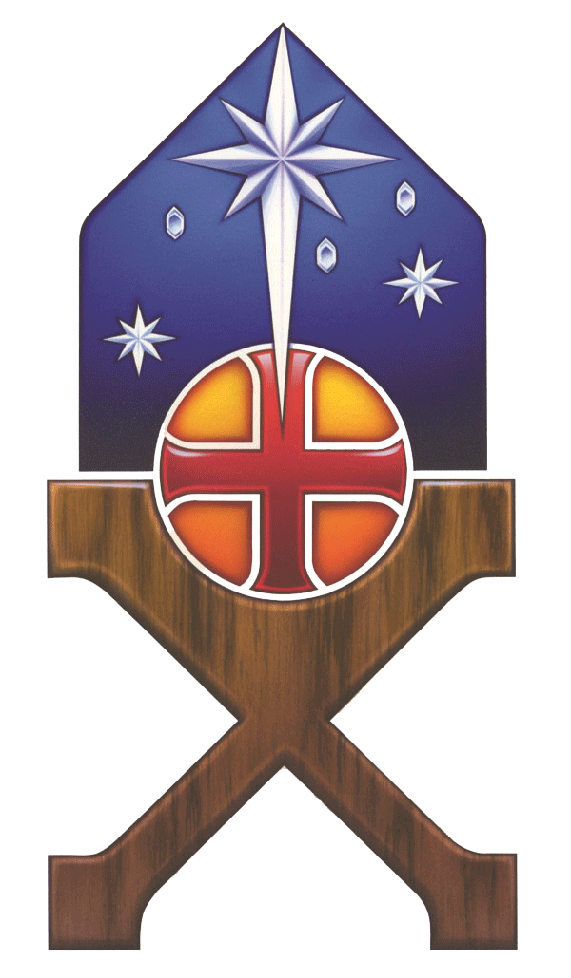 Welcome to 
Bethlehem Lutheran Church!
At Bethlehem, we are a community of faith, a Christian family united in Jesus, called to worship, fellowship, growth and service. If you are a visitor to our church, the "I'm New" tab above is a great place to learn more about our Bethlehem family. Thanks for visiting!

218-736-5614

102 West Junius Ave
Fergus Falls MN 56537
We would love to hear from you.