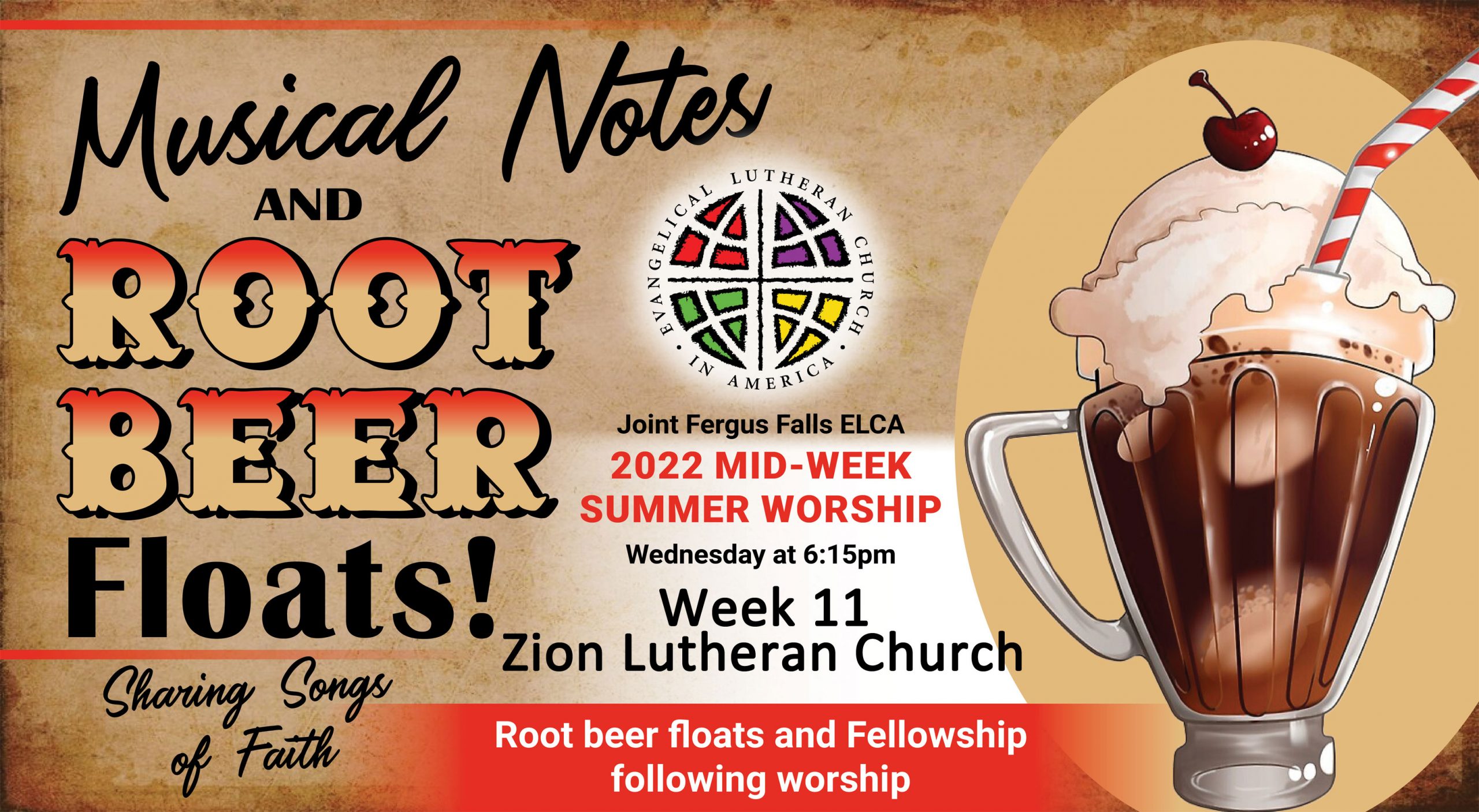 2022 Mid-Week Summer Worship
Joint Fergus Falls ELCA
2022 Mid-Week Summer Worship
Wednesdays at 6:15pm, June 8 – August 31
Root Beer Floats and Fellowship following worship
Click here for the schedule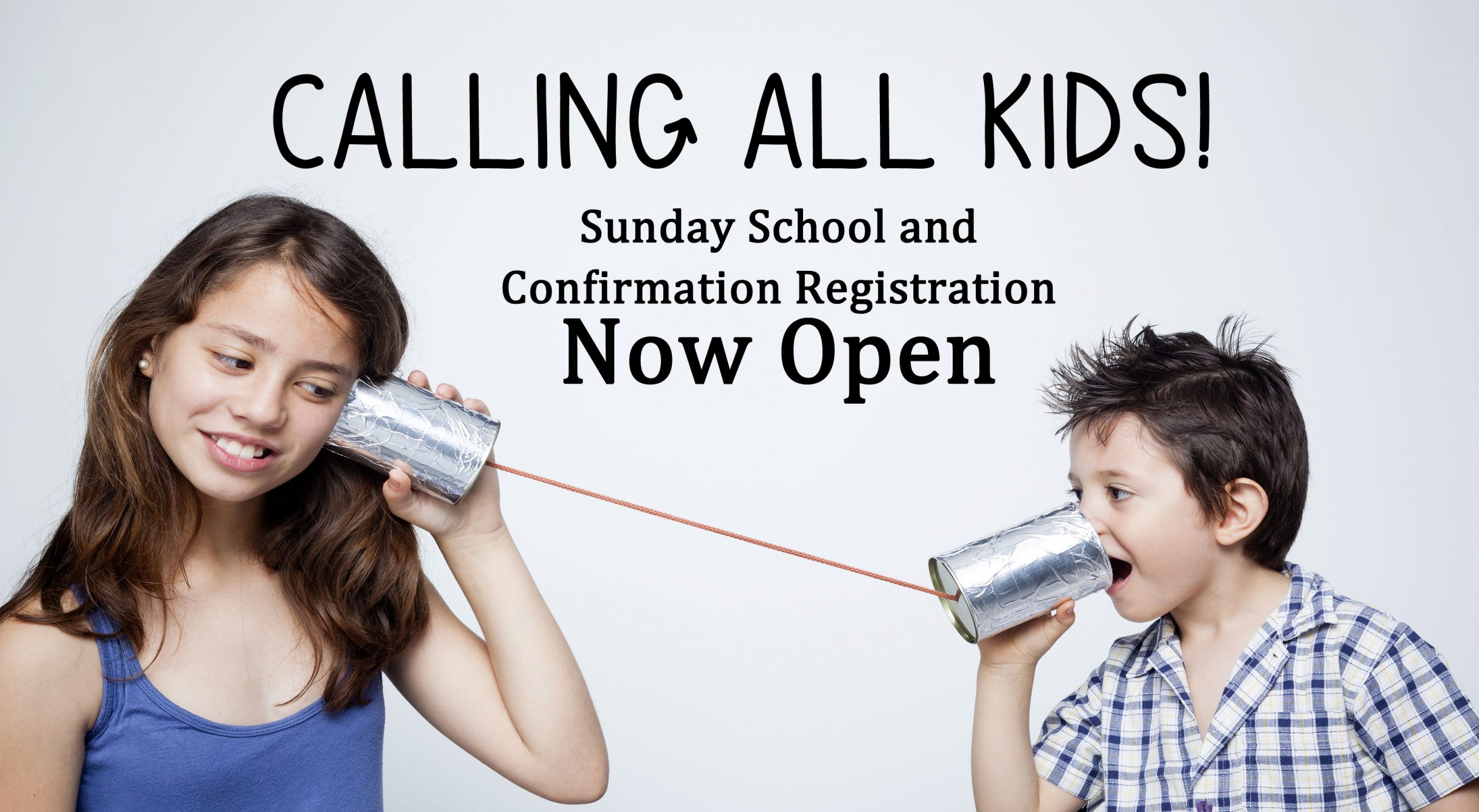 Registration Now Open!
2022-2023 Sunday School Registration
We are looking forward toward the fall and the starting of our programming year! To assist with planning for the upcoming year, we are asking families to register for Sunday School early. We have some exciting ideas and can't wait to see everyone in the fall! First day of classes are on Sunday, September 18.
Sunday School Registration: https://forms.gle/rJZfxZzSxdnMa56G9
Confirmation Registration
Confirmation classes are right around the corner! To help us with planning, we have an online registration form. There will be a meeting on Wednesday, September 14th students and their Parents/Guardians to hear about what to expect for the coming program year. If you cannot make it, please let us know and we will reach out to you with information starting on Thursday the 15th. To help you save time, please preregister your student before the meeting. If you have any questions or concerns, please contact Ken Dessellier or Pastor Loren
 Confirmation Registration: https://forms.gle/wWcqcb8mickG75hAA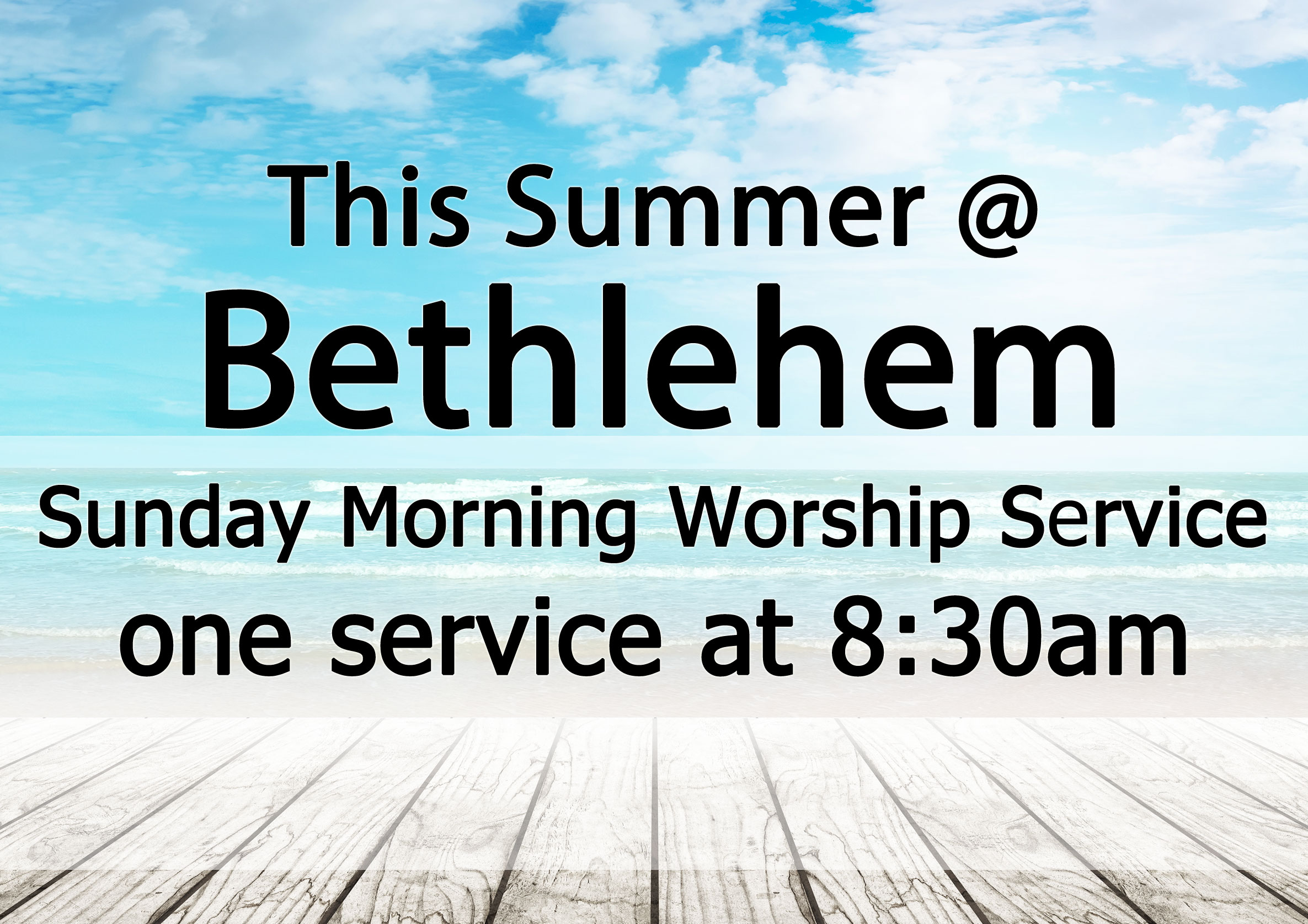 This Summer @ Bethlehem
Sunday Morning Worship Schedule
Starts June 5
One worship service at 8:30am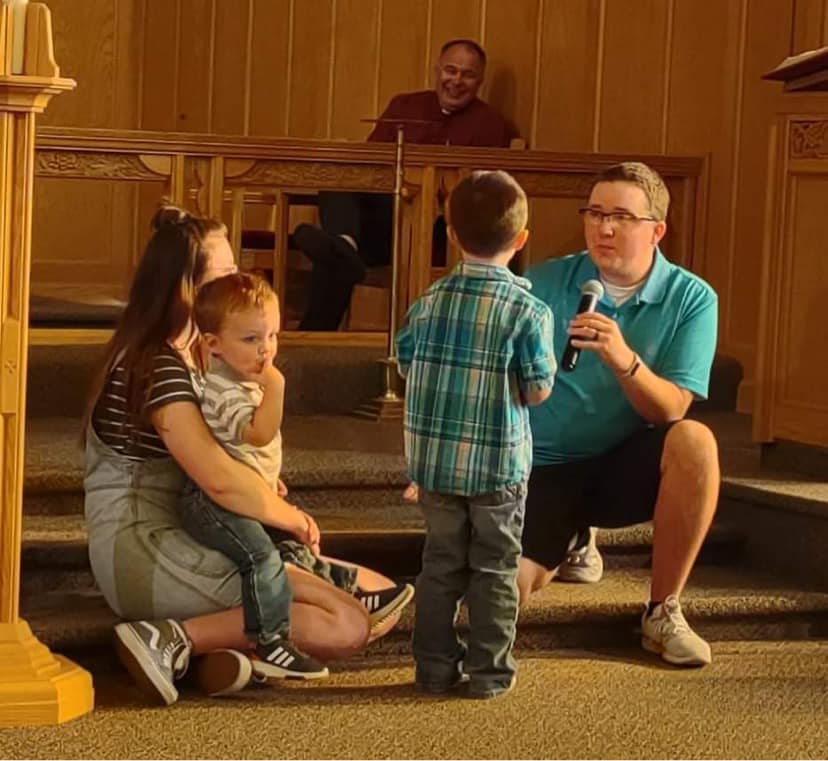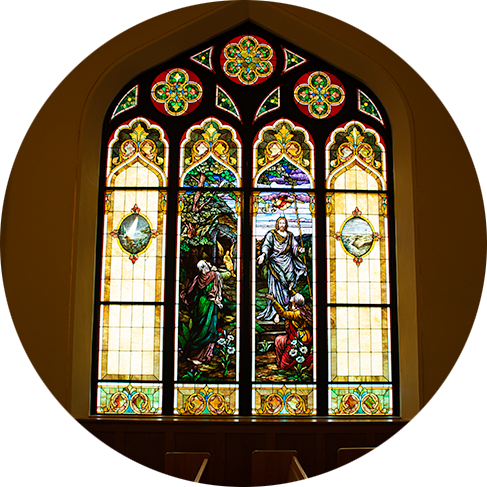 COVID Update – Phase 5
We continue to stay at phase 5 of our preparedness plan. Phase 5 has no restrictions.
Please continue to stay home if you are not feeling well or experiencing any symptoms of COVID.
Wearing a face mask is highly recommended at this time but not required.
Visit our website or contact the office if you have any questions.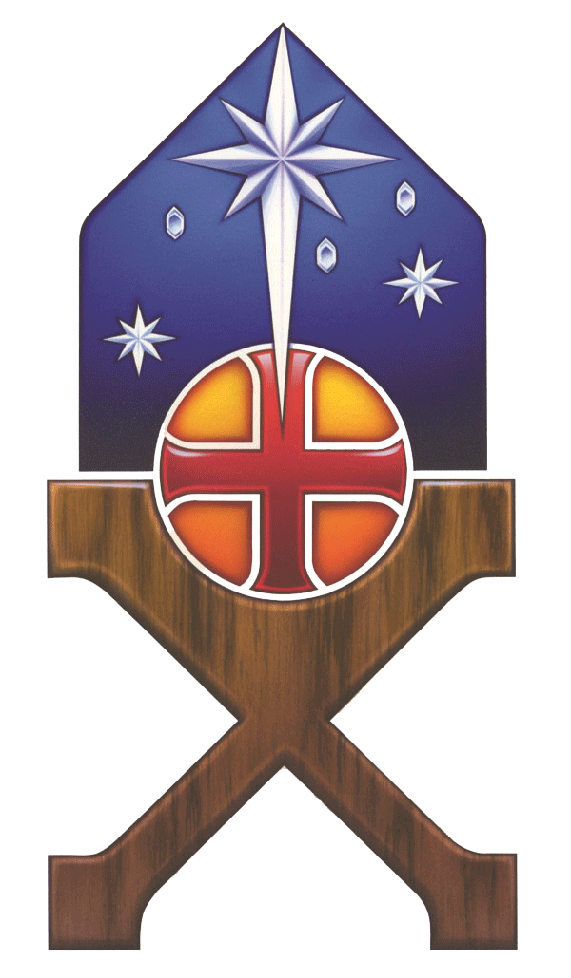 Welcome to 
Bethlehem Lutheran Church!
At Bethlehem, we are a community of faith, a Christian family united in Jesus, called to worship, fellowship, growth and service. If you are a visitor to our church, the "I'm New" tab above is a great place to learn more about our Bethlehem family. Thanks for visiting!

218-736-5614

102 West Junius Ave
Fergus Falls MN 56537
We would love to hear from you.