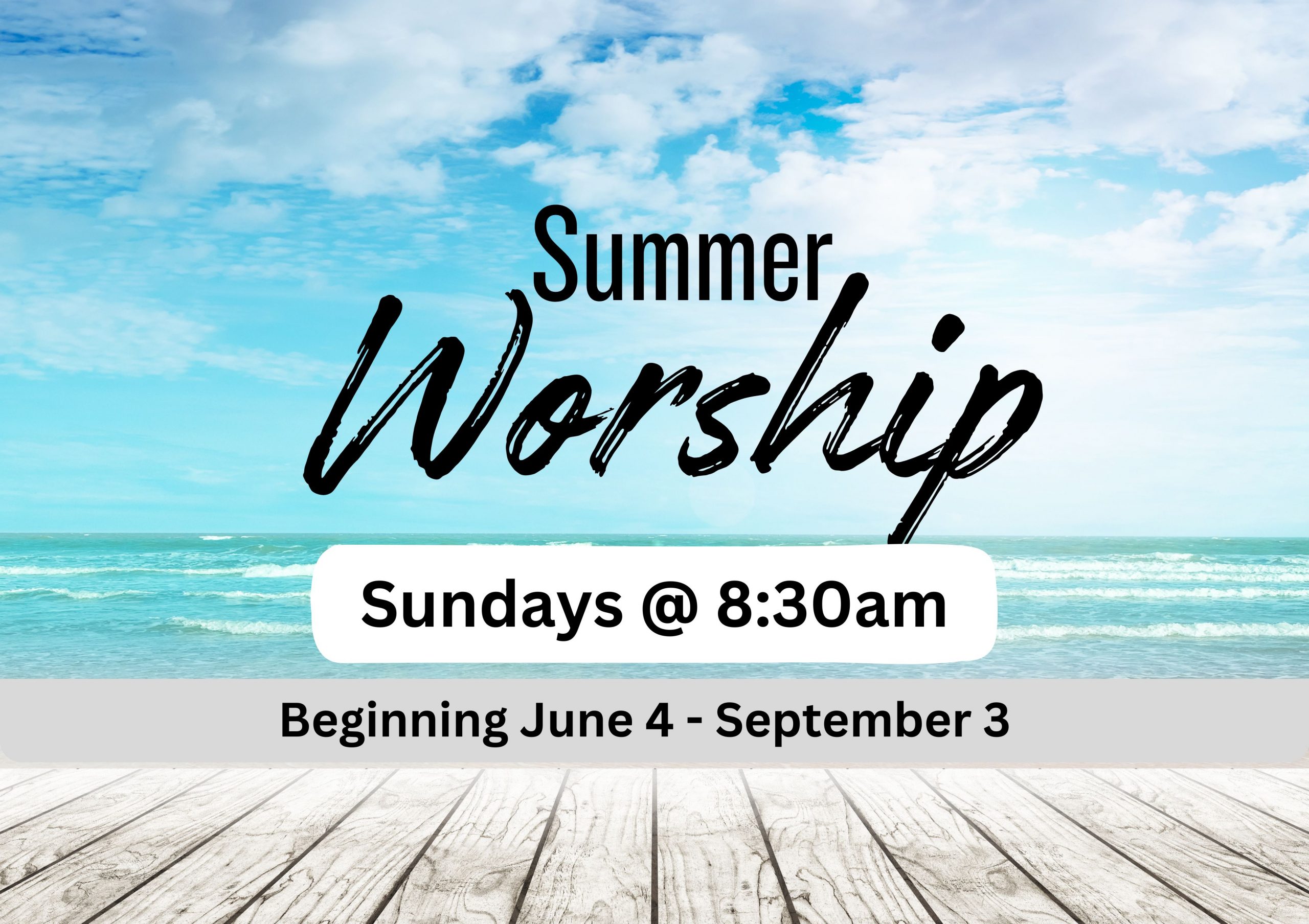 Sunday Summer Worship Schedule
Beginning Sunday, June 4 – September 3
One worship service at 8:30am
The worship service will be broadcast live on our Facebook page and KBRF am 1250
Mid-Week Summer Worship
Hosted by the joint Fergus Falls ELCA Congregations
Wednesdays June 14 – August 23 at 6:30pm
rotating locations click here for the schedule.
Treats and Fellowship following worship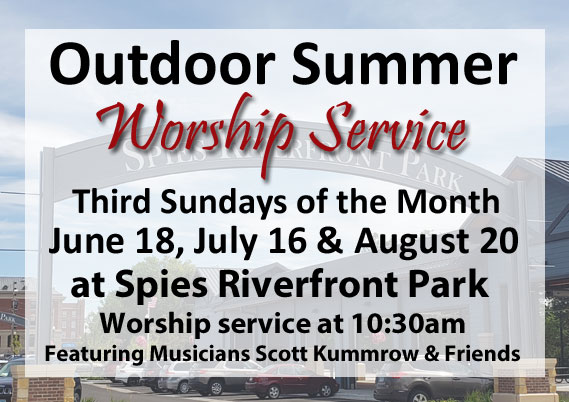 Outdoor Summer Worship Services
Third Sundays of the month
June 18, July 16, and August 20
at Spies Riverfront Park
Worship services at 10:30am
Featuring musicians Scott Kummrow and Friends
(the 8:30am worship service will continue at Bethlehem as usual these Sundays)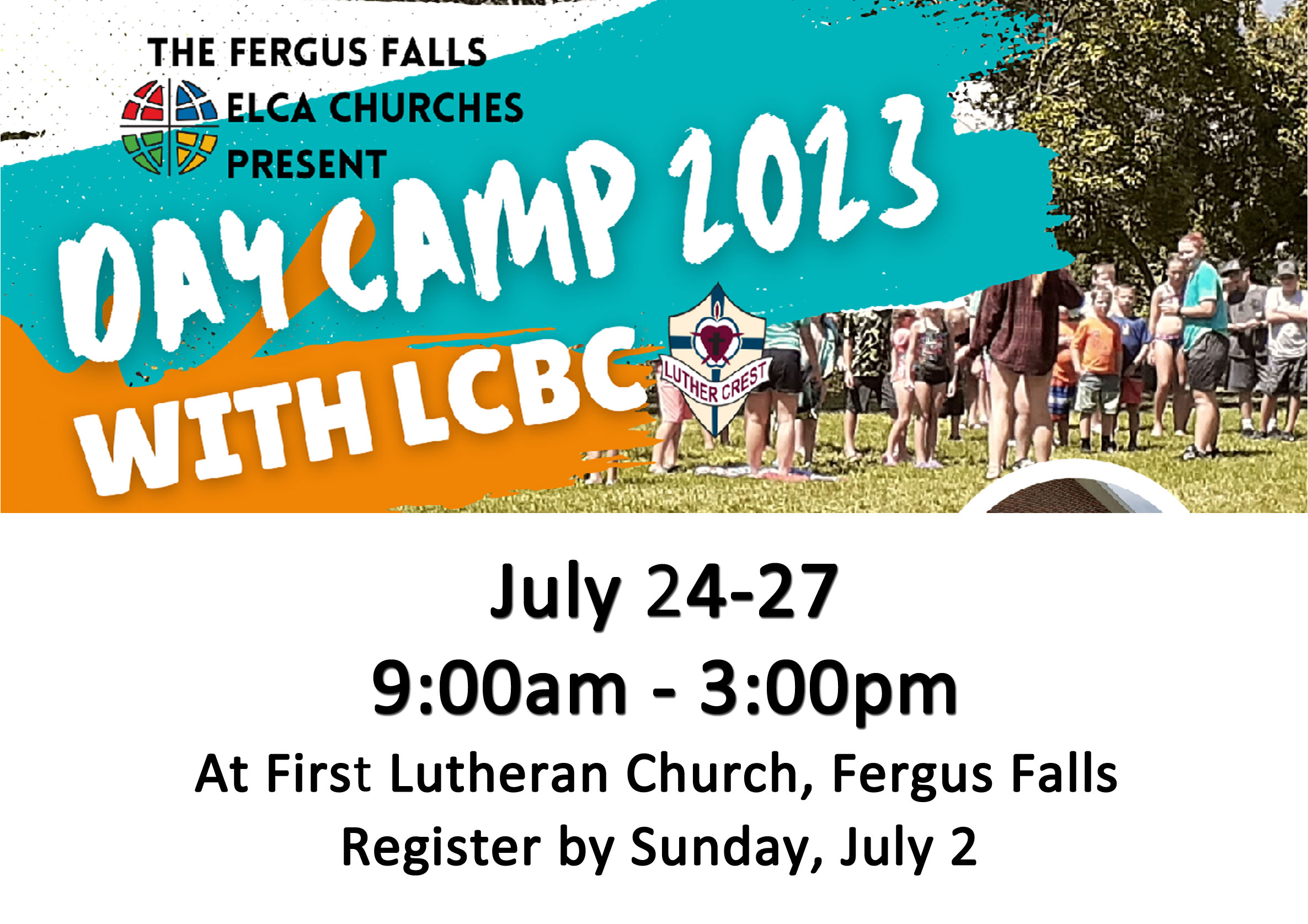 Luther Crest Day Camp
Fergus Falls ELCA Luther Crest Day Camp
Monday July 24 – Thursday July 27, 9am-3pm
at First Lutheran Church, Fergus Falls
We are excited to join with the 4 other ELCA churches to bring the Luther Crest Counselors back for a day camp. There is no cost, but donations are welcome to help offset the costs of bringing Luther Crest here. Join us at First Lutheran for worship, games, crafts, and more! Registration is open now and closes on July 2. Sign up in the church office or talk to Ken. Click here for registration forms.
Questions or to volunteer, please contact Ken Dessellier at kend@bethlehemff.org.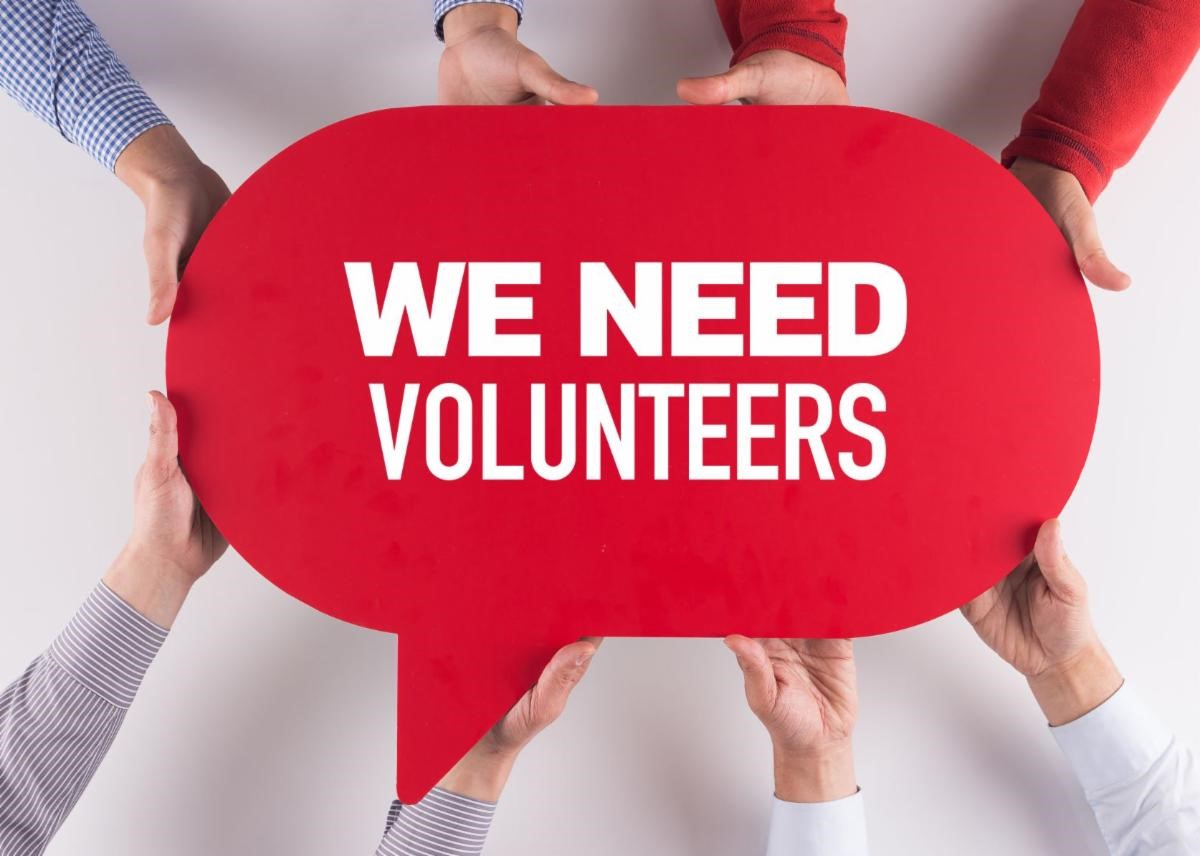 Volunteers Needed!
Volunteers are needed for Sunday  morning worship. Needed are ushers, greeters, readers, communion helpers, sound, screen and live stream operators. Volunteers will be given detailed instructions. If you are willing to volunteer please contact the church office at  736-5614, blc@bethlehemff.org or click here. Thank you!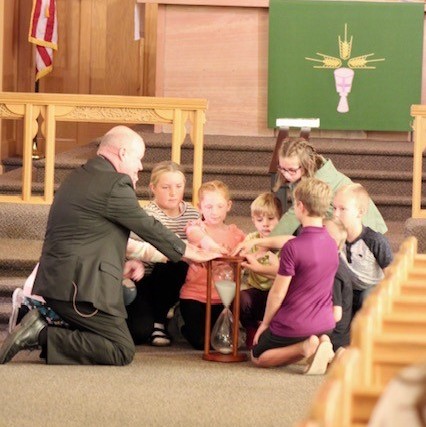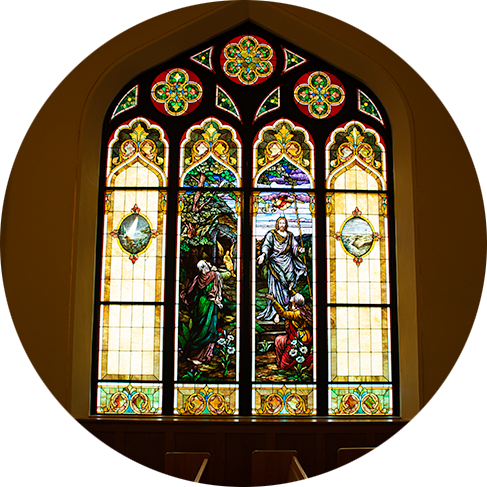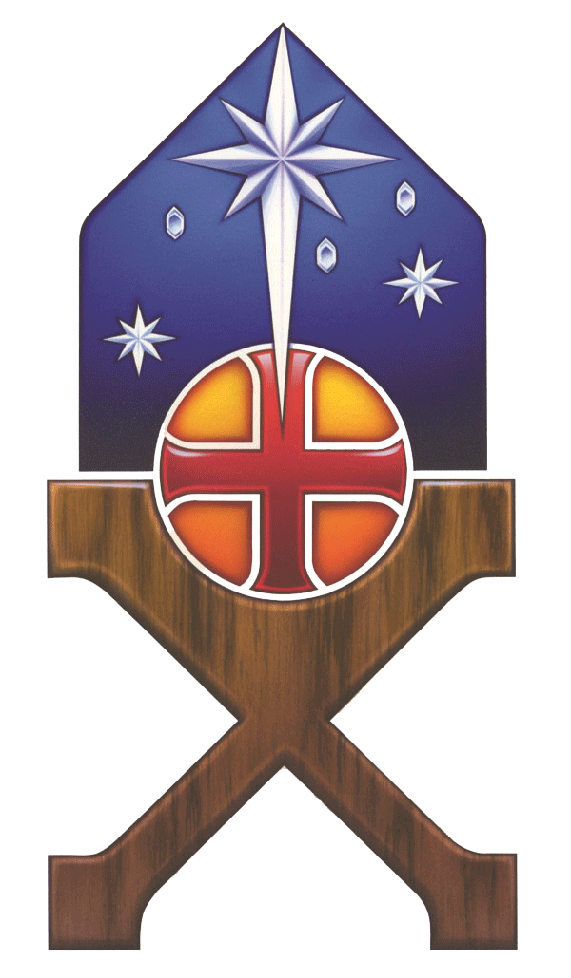 Welcome to 
Bethlehem Lutheran Church!
At Bethlehem, we are a community of faith, a Christian family united in Jesus, called to worship, fellowship, growth and service. If you are a visitor to our church, the "I'm New" tab above is a great place to learn more about our Bethlehem family. Thanks for visiting!

218-736-5614

102 West Junius Ave
Fergus Falls MN 56537
We would love to hear from you.